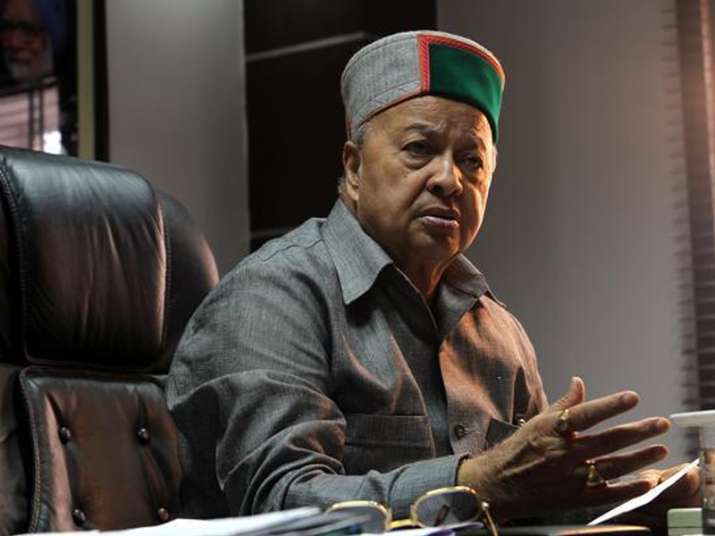 Himachal Pradesh Chief Minister Virbhadra Singh on Thursday failed to appear before the Enforcement Directorate in connection with its probe into a money laundering case against him, prompting the agency to issue fresh summons to the senior Congress leader. 
Virbhadra has been asked to be present before the Investigating Officer (IO) of the case on April 20 in Delhi.
The fresh summons was issued under PMLA provisions after the CM failed to keep the scheduled date on Thursday, officials said.
It was not immediately ascertained if Singh had communicated to the ED about the reasons for this absence.
According to a report in the Indian Express, Singh dropped his proposed visit to Delhi suddenly on Wednesday and instead flew to famous Bhimakali temple.
The agency had, earlier this week, issued summons to Singh for personal appearance on Thursday in order to question him and record his statement under the provisions of the Prevention of Money Laundering Act (PMLA).
The latest action by ED comes close on the heels of the CBI filing a charge sheet against Singh, his wife and others for allegedly amassing assets worth around Rs 10 crore disproportionate to their known sources of income.
The ED has already questioned his wife Pratibha and son Vikramaditya in connection with the case.
It had filed a case under the anti-money laundering law against the Himachal Pradesh CM, his family members and others after taking cognisance of a complaint filed by the CBI in this regard in September 2015.
Earlier, the Chief Minister had failed to appear before the ED citing official commitments because of the ongoing budget session of the Assembly.
The agency is probing allegations against Singh and his family members of amassing wealth disproportionate to their known sources of income between 2009 and 2011 when he was the Union Minister of Steel. It has also attached assets worth about Rs 14 crore in the case.
The CBI charge sheet alleged that the HP CM had amassed assets worth around Rs 10 crore which were disproportionate by 192 per cent of his total income during his tenure as a Union Minister.
The final report was filed against nine persons for alleged offences punishable under section 109 (abetment) and 465 (punishment for forgery) of IPC and Prevention of Corruption Act, arrayed around 225 witnesses and 442 documents.
Besides the 82-year-old Congress leader and his wife Pratibha Singh, the report also arraigned Chunni Lal Chauhan, Joginder Singh Ghalta, Prem Raj, Vakamulla Chandrasekhar, Lawan Kumar Roach and Ram Prakash Bhatia as accused.
It also named as accused LIC agent Anand Chauhan, who is currently in judicial custody.
Chauhan was arrested by the ED on July 9 last year in this money laundering case.
(With PTI inputs)