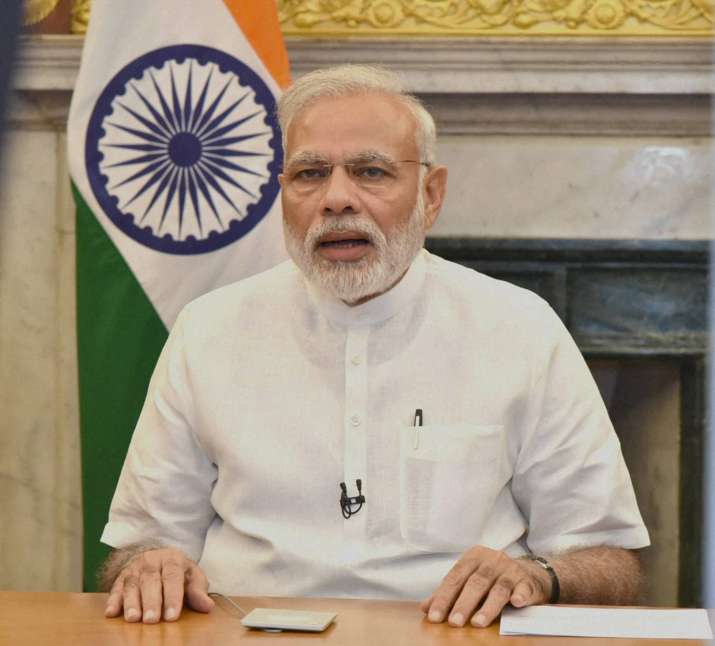 Gorakhpur: Prime Minister Narendra Modi will lay a foundation stone of All India Institute of Medical Sciences (AIIMS) at Gorakhpur in Uttar Pradesh today.
The Prime Minister will also start the renovation work of a fertiliser factory which was closed for the last three decades. In addition, Prime Minister will address a rally there. The public gathering will be organised at the old factory premises.
Modi is also schedule to unveil the statue of Late Mahant Avedyanath in Gorakhpur Mandir premises.
BJP's Uttar Pradesh chief Keshav Prasad Maurya said that starting of AIIMS and the fertiliser factory would help the region develop.
A new AIIMS in Gorakhpur will help the local rural folk get state-of-the-art health facilities at no extra cost. Gorakhpur is also the place which bores the brunt of Japanese encephalitis with several children suffering from this disease. And in this context, setting up of an AIIMS in Gorakhpur would carer to the residents of eastern UP as well as neighbouring Bihar and Nepal.
The new revived fertiliser factory when operational in five years time, would meet the growing demand of urea in Uttar Pradesh as well as several other states. Its capacity would be four times more than the earlier defunct fertiliser factory. While for building this factory, land requirement would be less.
The unit would reopen with sophisticated machines run on gas fuel to produce up to 3,850 tonnes urea per day against its earlier capacity of around 950 tonne.
The unit is being revived at a cost of Rs 6,000 crore through a special purpose vehicle formed by NTPC, Coal India, Indian Oil and Fertiliser Corporation of India.
With the revival of this defunct fertiliser unit taking place, local youth are enthused with the prospect of better employment opportunities and the farmers seem to be welcoming this for getting urea at reasonable rates.