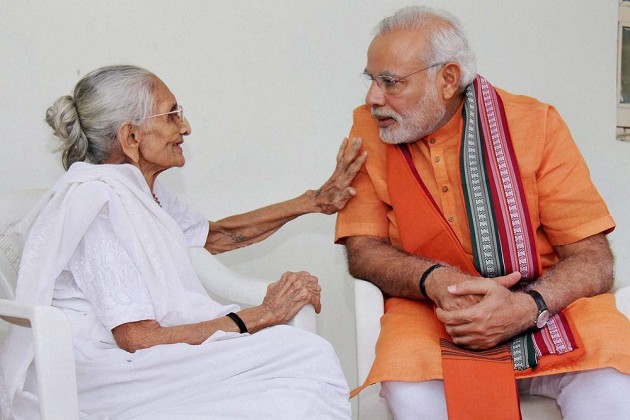 Prime Minister Narendra Modi on Saturday visited his mother Hiraba at Raisan village and sought her blessings before heading of a BJP meet.
Modi, who addressed a public rally in Deesa town of Banaskantha district earlier in the day, reached the residence of his brother Pankaj Modi in Raisan village near the state capital where his 97-year-old mother Hiraba stays.
"Before arriving for the party meeting at the BJP headquarters in Koba, which is around 7 kms from Raisan, the Prime Minister decided to meet his mother and take her blessings," said a BJP leader.
"Modi ji spent around 20 minutes with his mother after arriving at Gandhinagar. He then came to the party headquarters for the meeting," the leader said.
Earlier during his Gujarat visit on September 17, which was also his 66th birthday, Modi met Hiraba and took her blessings.
(With inputs from PTI)