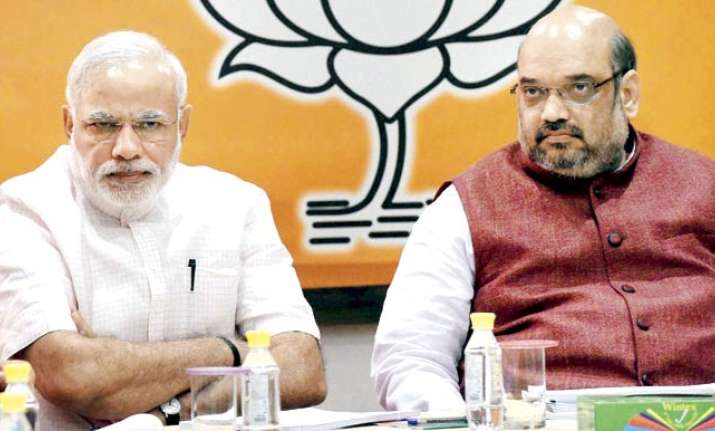 Prime Minister Narendra Modi, BJP president Amit Shah and all party MPs will observe day-long fast on April 12 against the disruptions during the budget session of the Parliament.
While Amit Shah will participate in a protest at West Bengal's Hubli, all other leaders, including PM Modi, will maintain their schedule during the fast.
The announcement for the April 12 fast was first made during the 38th BJP foundation day celebration on April 6, where PM Modi said that the ruling party was doing an inclusive politics while the opposition was doing divisive and negative politics due to the saffron party's rising strength. 
With opposition parties targeting the government over Dalit protests, Modi said BJP MPs and other leaders will spend a night between April 14 and May 5 in over 20,844 villages with over 50 per cent population of scheduled castes and tribes to inform the masses about the Centre's various measures aimed at their welfare.
The fast by BJP leaders will be observed four days after a similar act by Congress. On Sunday, Rahul Gandhi led by Congress leaders in 'symbolic fast' against the BJP-led government at the Centre to promote peace and communal harmony.
Watch full coverage of the story on Aaj ki Baat: