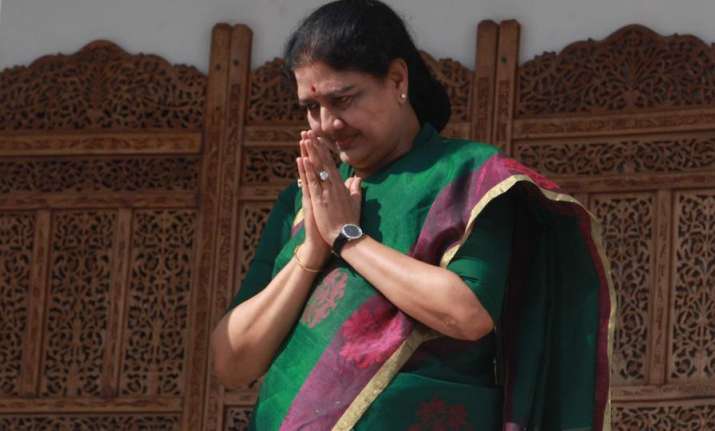 The Supreme Court on Wednesday rejected AIADMK general secretary V K Sasikala's plea to review its verdict sentencing her to four years imprisonment in a graft case. 
Seeking a review of her conviction and jail term in the 19-year-old disproportionate assets (DA) case, Sasikala's lawyers asserted that former Tamil Nadu Chief Minister J Jayalalithaa, who was also an accused in the case, is no more and the Prevention of Corruption Act doesn't apply to her. 
Rejecting the plea, the apex court maintained that it does not find any error in its judgement and therefore does not merit review.
On February 14, the top court had upheld the trial court order in the case sentencing Sasikala and two of her relatives VN Sudhakaran and Ilavarasi to four years' imprisonment and a fine of Rs 10 crore.
The three are accused of amassing disproportionate assets to the tune of Rs 66.65 crore during Jayalalithaa's first term as chief minister from 1991 to 1996. 
Following the Supreme Court verdict, Sasikala was disqualified from becoming a legislator and consequentially became ineligible to become CM for six years from the date of release from prison under the Representation of the Peoples Act.