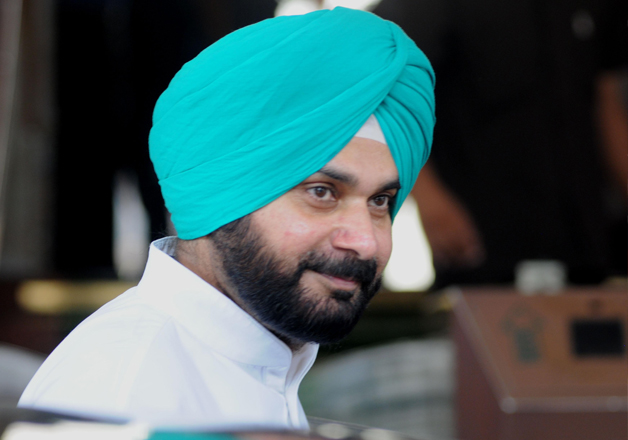 Punjab's ruling Akali Dal has termed former Bharatiya Janata Party (BJP) leader Navjot Singh Sidhu a 'human bomb' that will explode once he joins the Congress party.
Reacting to Congress leader Partap Singh Bajwa's claim that Sidhu may join the grand-old party on the auspicious day of Diwali, Punjab's Deputy Chief Minister Sukhbir Singh Badal today pointed out that the Congress is divided on the entry of Sidhu in the party. 
Sukhbir claimed that Congress party's Punjab unit Chief Captain Amarinder Singh is trying to downplay Bajwa by saying that he has no objection to Sidhu joining the party although the reality is that they both abuse each other.
"At places they abuse each other. They are not gifting anything to the people; they are giving gifts to each other. They want to harm each other and Sidhu is a human bomb and will go and explode there," Badal said.
Bajwa had said on Tuesday that the matter of Sidhu joining the Congress was under the high command's consideration adding that Sidhu may get a 'Diwali gift'.
When asked whether it meant that Sidhu would be joining the party, he said, "It could be."

 

Responding to Bajwa's assertion, Captain Amarinder said that he has no objection to Sidhu and other Awaaz-e-Punjab leaders joining the Congress. He said that he was actually the first person to invite Sidhu to join the Congress when the former cricketer had quit the BJP.
The Punjab Congress chief, who had earlier dubbed Sidhu as "another clown", backtracked from his earlier stand post his meeting with Rahul Gandhi last week, thereby indicating that talks were on between Sidhu and the party high command on this issue.