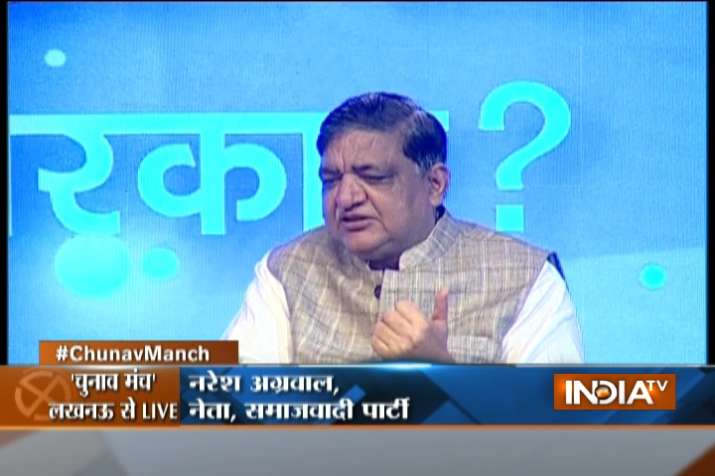 Samajwadi Party leader Naresh Aggarwal today targeted Amar Singh for the crisis within the 'first family' of the state where elections will be held early next year.
While downplaying the intensity of the ongoing tussle, Agarwal, who was speaking at 'Chunav Manch', India TV's mega conclave ahead of the UP Assembly elections, said that the crisis is unfortunate and 'everybody will abide by the decision taken by Mulayam Singh Yadav'.
"Problems will be resolved if there is no outside interference in SP," he said, adding that the 'present crisis within the party will be over in a day or two'.
In a veiled attack at Amar Singh, he said, "Due to simplicity of Netaji (Mulayam Singh Yadav), few people manage to take benefit."
Amar Singh rejoined the Samajwadi Party in May after six years in exile, against the wishes of CM Akhilesh Yadav. Many see him as the 'outsider' being accused of splitting the Yadav family.
Uttar Pradesh CM Akhilesh Yadav, who had stripped his uncle Shivpal Singh Yadav of key portfolios after SP supremo Mulayam Singh Yadav made him state unit chief, had blamed an 'outsider' for the crisis.
"If people from outside the family keep interfering, how will things work?" he had said without taking names.
Aggarwal further said that the BJP's ideology aims to divide the nation. 
The SP leader also accused the BJP-led Central govt of not providing funds to the state.