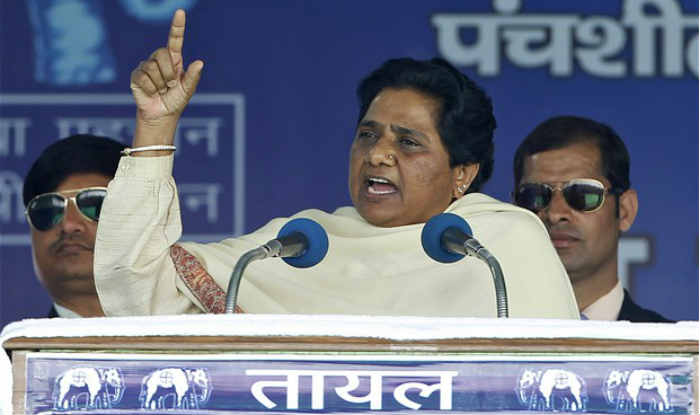 In a tit-for-tat response to PM Modi terming BSP as 'Behenji Sampatti Party', party supremo Mayawati today said that the prime minister has compelled her to define Narendra Damodardas Modi as "Mr Negative Dalit Man".
"Prime Minister doesn't know BSP is a movement first and then a party. I didn't get married, I didn't desert anyone after marrying like Modi did. Instead spent my life for welfare of minorities especially Muslims," Mayawati said while addressing a rally in Sultanpur.
 "Modi is defining BSP wrongfully…I dedicated my life for the poor, deprived and Dalits…they consider me as a big "sampatti' (asset) for them," she added.
Earlier in the day, PM Modi attacked the BSP supremo for allegedly amassing huge wealth.
 "Arrey Behenji , discussion is not taking place because elections are being held but because you have deposited Rs 100 crore after note ban…BSP is no longer Bahujan Samaj Party…bahujan toh Mayawati me simat gaya hai…it is Behenji Sampatti Party now. Those who deposit wealth for themselves, can they solve your problem?" Modi had asked.
Modi also slammed SP, BSP and Congress for criticising 'demonetisation'.
"Where has Bahujan Samaj Party (BSP) reached today…when I announced note ban on November 8 last year, arch-rivals SP and BSP, who never see eye-to-eye, came together…I was amazed when I launched war against corruption and asked for the details of blackmoney. They came together and all including the Congress started speaking the same language," Modi said.