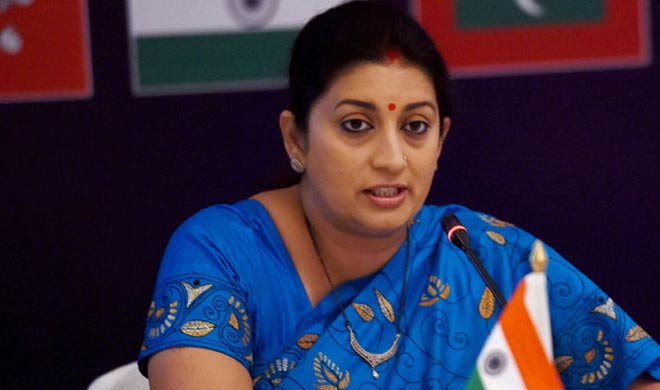 New Delhi: Referring to the recent resignation of Hyderabad University student leader Raj Kumar Sahu from the SFI, HRD minister Smriti Irani today said it showed how some Left parties had indulged in politics over the incident related to death of scholar Rohith Vemula. 
"Through the medium of a letter, a Hyderabad University student had drawn the attention of the nation that how some Leftist parties had indulged in politics over this sensitive issue," Irani said in an interview to All India Radio. 
The HRD minister was apparently referring to reports regarding the resignation of Sahu, who was the general secretary of University of Hyderabad Students' Union. 
In a letter, in which he also tendered his resignation from CPM's student wing SFI, Sahu had raised questions about Joint Action Committee (JAC), which is leading the Rohith Vemula campaign. 
Irani also said the HRD ministry is considering including Legal and Medical colleges in its institutional rankings from next year. 
She also said that the government will launch a web portal - Bharatvani - in a couple of days which will have material on various subjects ranging from teaching to learning in 22 Indian languages. 
She also said that foreign institutions if they want to teach in India, should work in a system where Indian laws are applicable to them. 
In India, education is a not for profit activity, the HRD minister said.