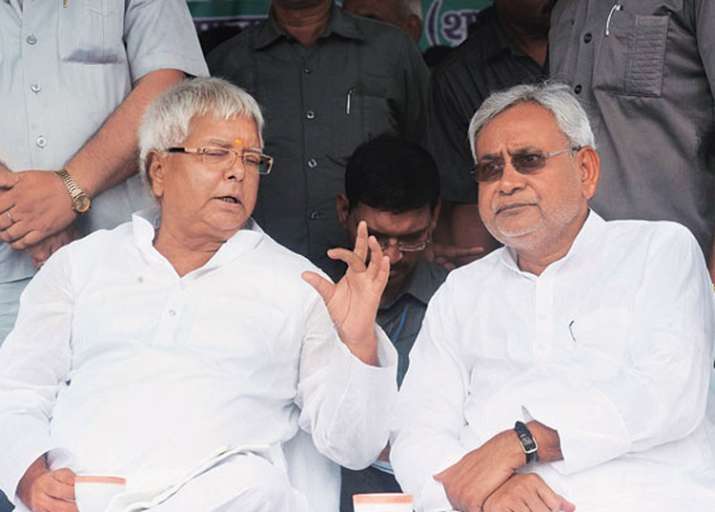 Bihar Chief Minister Nitish Kumar will not attend the silver jubilee celebrations of Uttar Pradesh's ruling Samajwadi Party (SP) on November 5 but his alliance partner RJD President Lalu Prasad Yadav has confirmed participation in the in the mega event. 
JD(U) Secretary General K C Tyagi said party chief would not be able to make it to November 5 event at Lucknow due to Chhath festival. 
"You know how important is Chhath festival for the people of Bihar...if he (Nitish Kumar) goes there leaving Chhath, BJP would attack him for not being with the people of the state on such a pious occasion," Tyagi told PTI. 
Tayagi said the Samajwadi Party's state chief Shivpal Yadav has twice invited both Nitish Kumar and Rashtriya Janata Dal leader Lalu Prasad for the November 5 function.
Absence of Nitish Kumar would dent Mulayam Singh Yadav's efforts to cobble up a broad coalition of socialist and secular forces ahead of crucial Uttar Pradesh poll early next year by parading prominent leaders on one platform at SP's 25th foundation day function. 
"I will leave for Lucknow on November 4 to attend the function," Lalu Yadav announced on Tuesday. 
Bihar JD(U) President Basistha Narayan Singh told PTI "there is fight within Samajwadi Party (SP) family and we do not want to be seen with any one side in this feud." 
Asked while Lalu Prasad is going for SP event and absence of Nitish Kumar would trigger difference among them, Basistha Narayan Singh said "we have strong coalition of JD(U), RJD and Congress in Bihar, but it does not mean that the three should have similar point of view in other states." 
"Laluji is related to Mulayam Singh Yadav's family and as such he has freedom to take his decision," he said. 
The SP had walked out of the RJD-JD-U alliance in Bihar last year, straining relations between Nitish Kumar and Samajwadi Party supremo Mulayam Singh Yadav.
Nitish Kumar has vowed that the JD-U would contest the Uttar Pradesh assembly polls next year.
Recently, Nitish Kumar at JD(U) National Council meet at Rajgir had made an overture to UP CM Akhilesh Yadav to enforce prohibition which would help him come out of "shadow of family" and also help win poll himself. Kumar had also pledged support to young UP CM in such a condition.