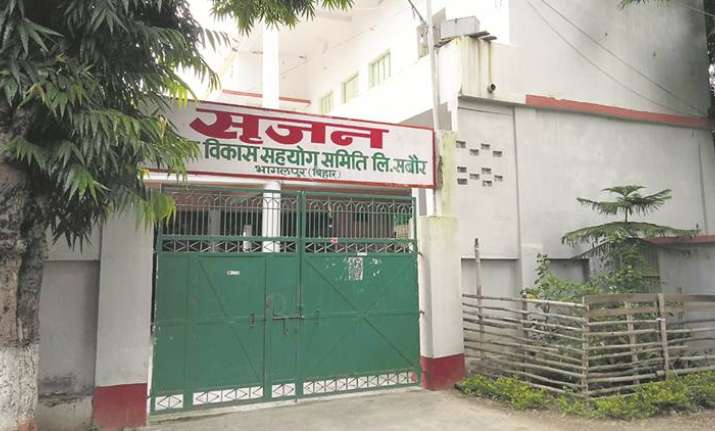 The ruling Janata Dal-United (JD-U) on Tuesday suspended a party leader for his alleged involvement in the Rs 1,000-crore Srijan scam in Bhagalpur district of Bihar.
Shiv Kumar Mandal, president of the Bhagalpur unit of the JD-U Yuva Morcha, was suspended as his name surfaced in the scam. He is the son of Mahesh Mandal, a key accused arrested in the scam who died in a Bhagalpur hospital on Monday.
According to a senior JD-U leader, Shiv Kumar was suspended from the party following the directive of Bihar Chief Minister Nitish Kumar, who is also the party president.
The suspension of Shiv Kumar comes only days after the ruling ally Bharatiya Janata Party (BJP) last week suspended its Kisan Morcha Vice President Vipin Sharma, considered the kingpin of the scam, from the party as his name surfaced.
Police said the absconding Sharma would be arrested soon. They said he was closely associated with NGO Srijan, which was at the centre of the scam, and his wife worked as the Director of a cooperative bank run by Srijan.
Police officials said previously Sharma was a vendor in Bhagalpur and ran a pavement shop, but progressed after coming in contact with Srijan founder Manorama Devi.
Soon he joined the BJP and developed a close relationship with most of the top state leaders, including former Union Minister Shahnawaz Hussain, Union Minister Giriraj Singh, MP Ashwani Choudbey and others.
He is said to be having property in Delhi, Dehradun, Bengaluru, Patna, Deogarh, Bhagalpur and other places.
After days of investigation, a Special Investigation Team (SIT) of the Bihar Police's Economic Offences Unit said at least Rs 1,000 crore was diverted from the bank accounts of different departments, including the Mukhyamantri Shahri Vikas Yojna in Bhagalpur district.
After the opposition Rashtriya Janata Dal (RJD) demanded a Central Bureau of Investigation (CBI) probe into the "mega scam", the Chief Minister on August 17 recommended the same.
According to Bihar Police chief P.K. Thakur, so far 18 people have been arrested and 11 FIRs lodged -- nine in Bhagalpur and one each in Saharsa and Banka districts -- in connection with the scam.
The Srijan scam involves a Bhagalpur-based NGO, Srijan Mahila Vikas Sahyog Samiti Ltd, which used to provide vocational training to women.
The NGO allegedly pilfered funds meant for government welfare schemes from the bank accounts of the Bhagalpur district administration.