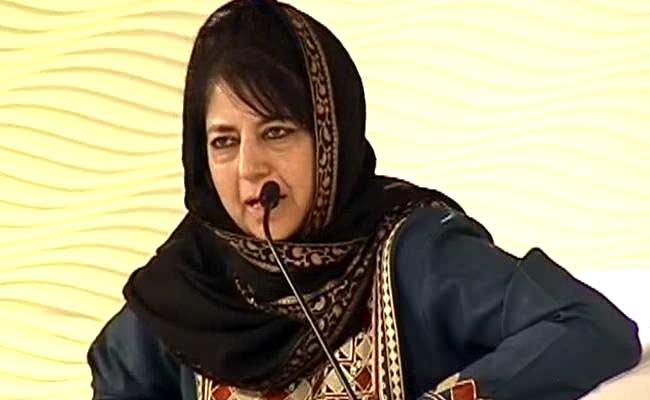 Advising children of Kashmir not to allow themselves to be used for staging protest and stone pelting, J&K Chief Minister Mehbooba Mufti today said that they are best suited for places like food camps, IITs and dental colleges.  
Mehbooba Mufti warned that if they continue to indulge in protests and stone pelting then the state will neither have doctors nor engineers in the future.
"The major issue will be solved by elder people. The children should study, must go to school, and become doctors, engineers, dental surgeons, and teachers," Mehbooba Mufti said while inaugurating a new building of the Government Dental College in Jammu.
She also underlined the significance of 'skill development' among students so that they could get good employment opportunities.
"It is important to have some skill with education. We are taking efforts to train the youth of Jammu and Kashmir for becoming tourist guides and facilitators," she added.