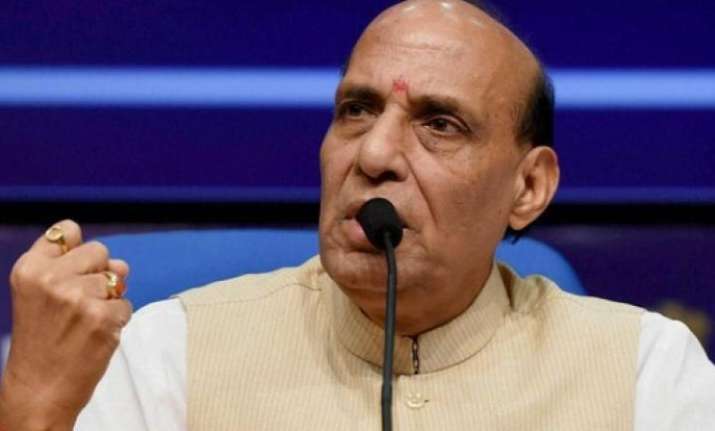 During his two-day visit to Jammu and Kashmir (J&K), the Union Home Minister Rajnath Singh on Thursday reviewed the security situation and developmental issues in the state at a high-level meeting in Srinagar.
The Union Home Minister reiterated the government's commitment to take all possible measures that would bring accountability, transparency and good governance in the system.
Catch all the latest news about Indian politics HERE
With renewed focus on good governance and development, the Centre is looking forward to kindle new aspirations and hopes amongst the people of the State, he added.
Singh said development and good governance had remained elusive for the common people of J&K. The solution to problems lies in empowerment of the people and strengthening the institutions of local self-governance.
Catch all the latest news about Lok Sabha elections 2019 HERE
The Union Home Minister said the dream of a developed and prosperous Jammu and Kashmir would be realised when there is peace and normalcy in the state. It is the government's firm resolve to bring peace, stability and prosperity through an honest, effective and efficient administration for the problems facing the state, he added.