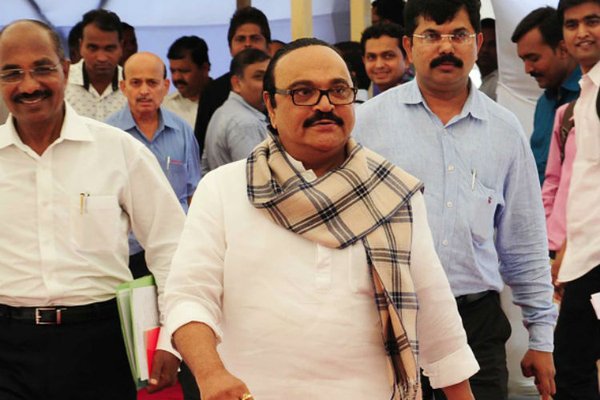 The family members of former Maharashtra deputy Chief Minister and NCP leader Chhagan Bhujbal, currently lodged in jail over a slew of corruption cases, were on Thursday booked in another case by the Mumbai Anti-Corruption Bureau. Chhagan Bhujbal's son Pankaj, nephew Sameer, and 15 others have been named in the FIR lodged in connection with wrongdoings in construction of a commercial complex at a residential plot in Mumbai. 
Among the accused are some officers of Maharashtra Housing and Area Development Authority (MHADA).
The charges pertain to illegal construction of commercial complex at a government land in Andheri West area was meant for residential building. It has been alleged that Pankaj and Sameer Bhujbal formed a company by the name of Bhavesh Builders Private Limited to carry out the construction. The land was acquired by Tulsi Cooperative Houing Society, which was registered on the basis of forged documents, the allegations say. 
In 2015, the Maharashtra police had registered an FIR against Pankaj and Sameer over charges of alleged cheating in the construction of a proposed residential building in Navi Mumbai.
Chhagan Bhujbal, a strongman from the Backward caste in Maharashtra, was arrested in March 14, 2015 by the Enforcement Directorate (ED) in an alleged money laundering case. He and his family members are facing a number of cases in connection with illegal construction, kickbacks in government contract and money laundering.