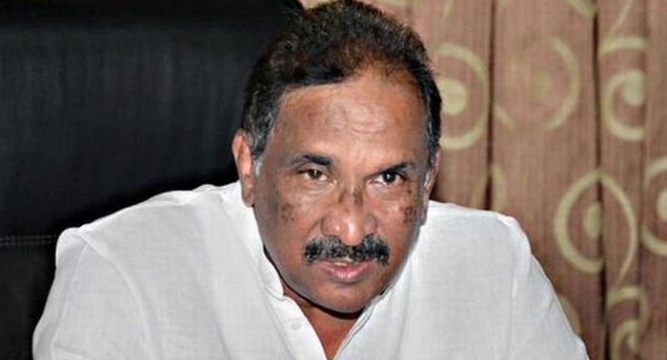 Bengaluru: Facing harassment charges in the alleged suicide of DSP M.K. Ganapathi, Karnataka minister K.J. George today resigned hours after a court in Kodagu district ordered police to file an FIR against him in connection with the July 7 incident.
"I have submitted my resignation letter to the chief minister (Siddaramaiah)," said George.
George was the Home Minister till October 31, 2015, before he was made Bengaluru Development Minister and the Congress' state unit president G. Parameshwara replaced him.
Earlier in the afternoon, Additional Judicial Magistrate, first class, Annapurneshwari ordered police in Kodagu's Madikeri to file the FIR against George, Additional Director General of Police (Intelligence) A.M. Prasad and Lokayukta (Ombdusman) Inspector General of Police Pranob Mohanty on a complaint filed by Ganapathi's elder son Nehal under section 306 of Indian Penal Code (IPC).
The complaint is based on Ganapathi's interview to a local news channel hours before he committed suicide in a lodge room in the town and in which he named the trio for harassing him and held them responsible should anything happen to him in future.
Though local police had filed a case of unnatural death, the complaint petitioned the court to treat Ganapthi's interview as his dying declaration and file an FIR against the trio.
Earlier, Chief Minister Siddaramaiah said in the legislative council that he would wait for the court order before responding to the demand of BJP leader K.S. Eshwarappa that George should be sacked or told to resign.
(With IANS inputs)