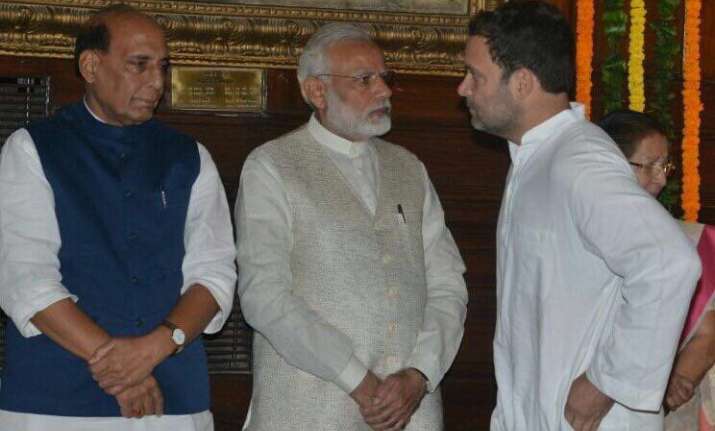 Congress vice-president Rahul Gandhi on Sunday attacked the Narendra Modi-led central government after the prices of cooking gas was hiked again, asking the Prime Minister to "give up the sinhasan' (throne)".
"Mehangi gas, mehanga rashan. Band karo khokala bhashan. Dam bandho kam do. Warna khali karo sinhasan (Expensive gas, expensive ration. Stop making hollow promises. Fix the rates and give employment or else vacate the throne)," Gandhi tweeted attaching a news report of the hike.
Gandhi was referring to the price hike announced by the state-run oil firms on Wednesday. 
The prices of the LPG cylinder was hiked by Rs 4.50 per cylinder, the 19th increase in rates since July 2016 when the government decided to eliminate subsidy on it by raising prices every month.
The price of non-subsidised LPG or market priced cooking gas has been hiked by Rs 93 to Rs 742 per bottle. 
Subsidised LPG price has been hiked by Rs 4.50 per 14.2- kg cylinder to Rs 495.69.
BJP hits back 
The Bharatiya Janata Party (BJP) hit back at Rahul Gandhi over his tweet, with spokesperson Sambit Patra posting a rhyme to counter the Congress leader.
"Loota desh, bhrasht tha shaasan. Janta pooche, maun tha shaasan. Na tha kaam, na tha ration. Kya "Shehzaade" ka adhikaar hai 'Sinhasan?" (The country was looted, government was corrupt. People questioned, government was mute. No work, no ration. Does the prince have the right to the throne?)" Patra said in his tweet.