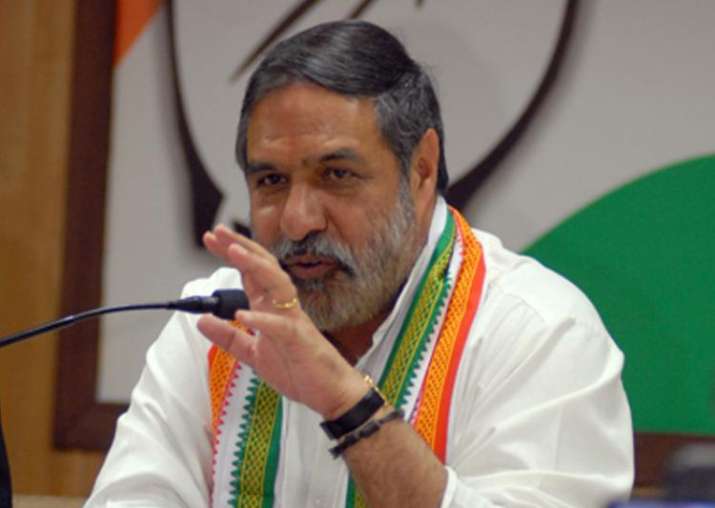 The Congress today hit out at the Modi government over the slump in the country's economic growth, and said the decline was because of the prime minister's "reckless" decision of demonetisation. The party said that in the last six quarters under Prime Minister Narendra Modi, the GDP growth sank from 9.2 per cent to 5.7 per cent. 
"The GDP numbers released for the (April-June) quarter confirms that the reckless decision of the prime minister on demonetisation and the policy defaults have led to a major crash in the Indian economy," Congress senior spokesperson Anand Sharma said. 
He said, "The country has suffered because of the ego of the prime minister, and the finance minister has failed to make amends but is happily busy being an apologist for the prime minister's wrong decisions." 
Congress in-charge of communications Randeep Surjewala said, "GDP growth slows from over 8 pc to 5.7 pc yet those living in glass houses of demonetisation disaster remain oblivious in their ivory towers.
"In last 6 quarters, the economy under Modiji sank from 9.2 pc to 5.7 pc! This is by new method of calculation! Is this demonetisation success formula?" he asked on Twitter. 
India's GDP growth dropped to a three-year low of 5.7 per cent during April-June as manufacturing dipped ahead of the launch of GST and impact of the demonetisation lingered on in the third quarter. 
The expansion in the Gross Domestic Product (GDP) was 6.1 per cent in the immediate preceding quarter and 7.9 per cent in the corresponding period last fiscal. The previous low of 4.6 per cent was recorded in January-March 2014.