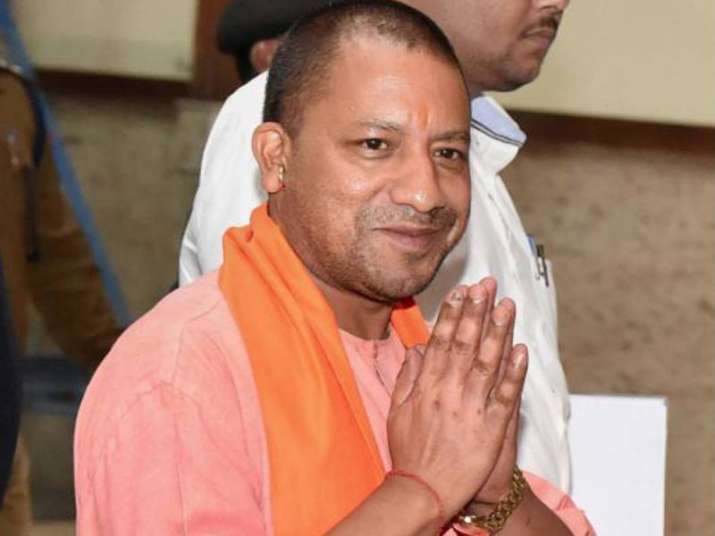 Having made its intent clear on cracking down on the use of the word 'Samajwadi' in various welfare schemes, the Yogi Adityanath government in Uttar Pradesh is now considering scrapping former CM Akhilesh Yadav's pet project 'Samajwadi Smartphone Yojana' altogether.
In September last year, Akhilesh had announced to distribute nearly five crore smartphones, mostly among youngsters, if Samajwadi Party retains power. He had even linked the project with PM Narendra Modi's digital India drive.
The Samajwadi Party leader had also launched a website asking people get enrolled under the scheme. The scheme received over 1.4 crore registrations since its launch.
Additional Chief Secretary (IT and Electronics) Sanjiv Saran confirmed the news saying 'registration for scheme has been stopped with immediate effect'.
Meanwhile, at a late night meeting of the Cabinet yesterday, CM Adityanath ordered officials to ban sale and consumption of liquor within the 1 km vicinity of religion places in Varanasi, Mathura, Vrindavan and others. The government, it is believed, will develop a new policy to generate revenue.
Taking inspiration from PM Narendra Modi's 'Make in India' concept to push for local manufacturing, the CM also asked officials to prepare a roadmap for 'Make in Uttar Pradesh'. A separate board will also be set up to deal with the grievances of businessmen in a bid to make doing business easier. 
The Cabinet further instructed the administration to ensure all marriages across the state are registered as per the law.
Another major decision was that the pensioners will now get their money transferred into their accounts online on 3rd of every month. A total of 13 lakh pensioners will be benefited.
To deal with land mafias, the cabinet decided to form a task force. Such cases will be dealt with a strong hand and a maximum of one month time will be given to crackdown on mafias. To check corruption in mining, the government has decided to release tenders online. 
At the third Cabinet meeting, it was also decided that the Gorakhpur and Agra airports will be renamed as Mahayogi Gorakhnath Airport and Deen Dayal Upadhyay Airport, respectively. 
The crop insurance scheme also got the approval of the cabinet, which also decided that the state government will give land for the agriculture centres to be established by the central government.
The disability welfare department's name has also been changed and from now on, it will be called Divyaang Jan Vikas Empowerment Department.
The movie 'Ek Thi Rani Aisi Bhi' has been accorded tax-free status by the state government. The Hema Malini-starrer is based on the life of late BJP leader Rajmata Vijayaraje Scindia.