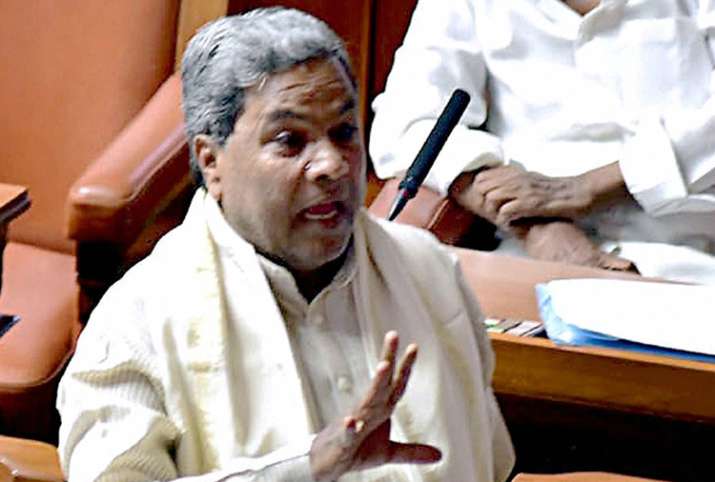 If the Siddaramaiah government has its way, Karnataka will become only the second state in the country after Jammu and Kashmir to have its own flag. The Southern state already has an unofficial flag but Chief Minister Siddaramaiah has now constituted a nine-member committee to look into its legal sanctity. The move that comes just months ahead of the assembly elections is being seen as attempt to woo pro-Kannada sentiment. The state has recently seen protests against what Kannada activists called "imposition of Hindi". 
According to a report in the Times of India, the government has nominated the principal secretary of the Kannada and culture department as chairperson of the committee. The committee has secretaries of law, home, parliamentary affairs and personnel and administrative reforms departments as members. The presidents of Kannada Sahitya Parishat and Kannada Development Authority, the Hampi University vice-chancellor and the director of the Kannada and culture department are other members of the panel, a June 6 government order said. 
The panel has been tasked to look into the legal aspects of a state flag. 
The Bhartiya Janata Party (BJP), the main opposition party in the state, does not support a separate flag for Karnataka. The then BJP government in 2012 had opposed the demands of declaring the red-and-yellow flag as official state flag. Arguing that a state flag would go against the unity and integrity of the country, the government had said that separate state flags "could diminish the importance of the national flag and could lead to narrow-minded regional feelings."
Jammu and Kashmir, the only state to have an official flag, enjoys special status under the Article 370 of the Constitution. 
Siddaramaiah, on the other hand, has rejected speculation that the move was aimed at Assembly elections and dared the BJP to openly oppose the move. 
"Is there any provision in the Constitution that prohibits a state from having a flag? It has nothing to do with elections. If BJP is opposed to it then can they say openly that they are against a state flag," the Chief Minister said.
The Congress, however, seems divided on the issue itself. While the CM has sanctioned the move, KC Venugopal, General Secretary incharge of Congress, said he will seek "a clarification from state government"
"We have only one flag and that is the national flag," he said.