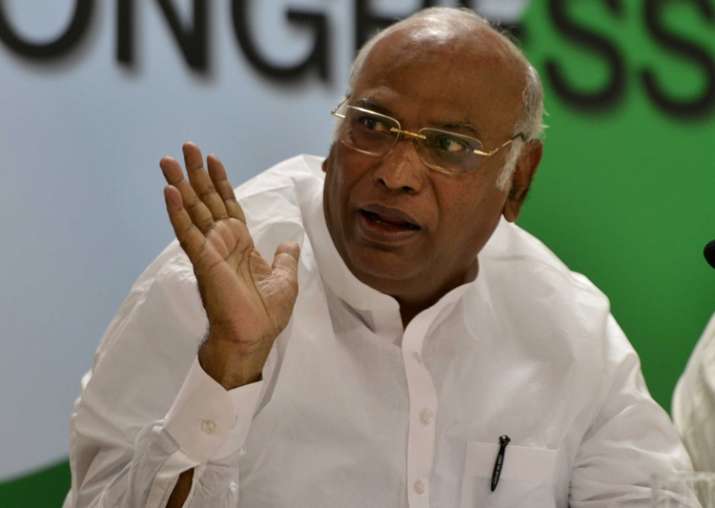 The principal opposition party Congress party today questioned the economic viability of the Ahmedabad-Mumbai bullet train project. Speaker to media persons here, Leader of Opposition in Lok Sabha Mallikarjun Kharge said that his party was not against any development project, but added that the project was not economically practical.
Kharge said that the air fare between Mumbai and Ahmedabad is Rs 2,000, and the bullet train fare would be between Rs 2,800 to Rs 5,000. The leader also noted that only if one lakh passengers travel in the train the project will be economically viable.
He further said that Rs 60,000 crore was being spent on land acquisition, and the cost of the project which has been pitched at Rs 1,10,000 crore may further escalate during implementation.
Earlier this morning, Prime Minister Narendra Modi and his Japanese counterpart Shinzo Abe laid the foundation stone for India's first bullet train project, the ambitious Rs 1.08 lakh crore (USD 17 billion) Ahmedabad-Mumbai line, based on Japan's Shinkansen super speed train technology. The 508-km rail line project is scheduled to be completed by 2022. Of the Rs 1.08 lakh crore, Japan is giving a loan of Rs 88,000 crore at a minimal interest of 0.1 per cent for 50 years. And the repayment will begin only after 15 years.