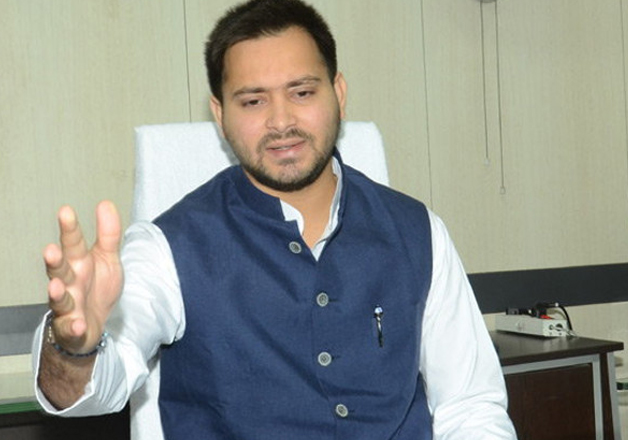 It seems that Bihar Deputy CM Tejaswi Yadav is badly confused on taking a stand on Centre's decision to demonetise Rs 500 and Rs 1,000 notes. 
A day after welcoming the Modi government's move, the Deputy CM has now taken a U-turn and said that the Centre made a 'hasty' decision which has severely affected the day-to-day activities of the common people. 
Speaking to reporters in PM Narendra Modi's Lok Sabha constituency on Thursday, he said that the Centre should have made proper arrangements before announcing scrapping of Rs 500, Rs 1,000 notes. 
"The decision has been taken in haste. It has led to a lot of inconvenience. People are unable to carry out their day-to-day activities. The Centre and RBI should have made all arrangements keeping in view the problems to be faced by the public," he said. 
"There are long queues at ATMs, bank branches, petrol pumps, medical services have been hit, traveling by bus and trains has become difficult, small shopkeepers are unable to carry out their business," he added.
The RJD leader also raised question on the timing of the announcement, saying it has been made just a few months ahead of the Assembly elections in Uttar Pradesh and Punjab. 
It should be noted that Yadav, who had on Wednesday accompanied CM Nitish Kumar during the launch of 'Nischay Yatra' (Resolution Yatra) from West Champaran district, had supported the government's decision saying, "The RJD has always spoken against black money and it supports the step to demonetise Rs 1,000 and Rs 500 currency notes in that direction."
Meanwhile, all opposition parties except the Janata Dal (United) have stepped up their attacks on the BJP-led NDA government over its sudden decision to scrap Rs 500 and Rs 1,000 notes.

As part of sweeping steps to battle black money, the Prime Minister late on November 8 evening announced that Rs 500 and Rs 1,000 currency notes will cease to be legal tender from midnight.