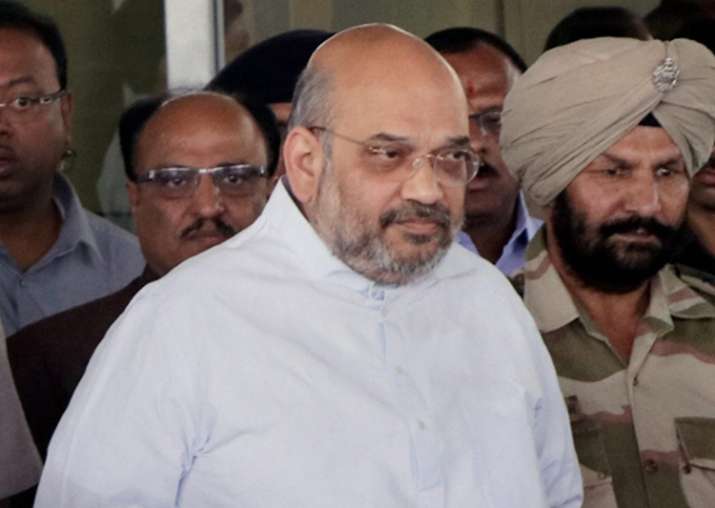 BJP president Amit Shah met RSS chief Mohan Bhagwat today against the backdrop of the saffron party's expansion plans across the country. 
The closed-door meeting lasted two-and-half hours but what transpired was not known. Both Shah and Bhagwat arrived here from New Delhi by the same flight earlier in the day. 
After his arrival, Shah drove straight to Ravi Bhavan for a meeting with members of the BJP's state core committee. MLAs and other members of the panel were present at the meeting where Shah asked them to reach out to the masses. 
"During the meeting, Shah talked about booth-level expansion strategy of the party. He asked the office bearers and party leaders to strengthen booth-level functioning of the party and reach out to the last person in the society," BJP city president Sudhakar Kohale said. 
Shah, party sources said, spoke about the Modi government's intention of holding all elections-- from Lok Sabha to local bodies-- simultaneously from 2024. 
"This will help save the expenses related to elections. The government expenditure in conducting the recent Uttar Pradesh election was about Rs 1,900 crore. This indicates how much money is spent in conducting elections," they said, quoting Shah.