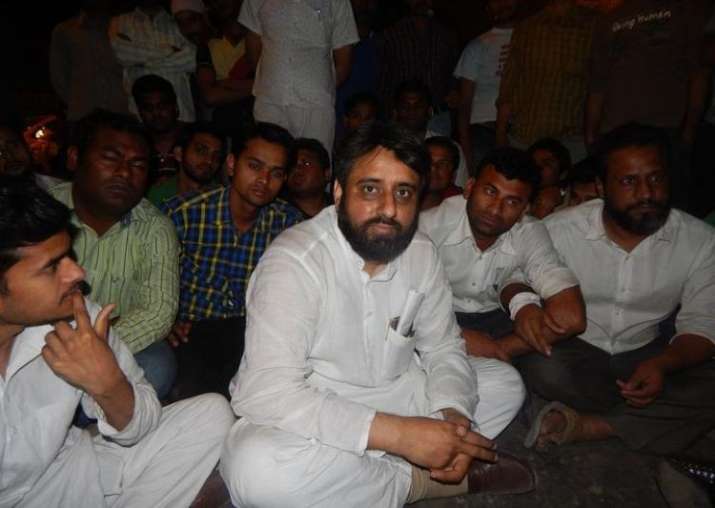 A day after Aam Aadmi Party legislator Amanatullah Khan wrote to Delhi Chief Minister Arvind Kejriwal announcing his decision to resign from all posts, Deputy CM Manish Sisodia said the government won't accept Okhla MLA's resignation.  
"AAP MLA Amantullah Khan's resignation will not be accepted. Whatever is happening with Khan is his family's internal matter," Sisodia was quoted as saying by news agency PTI.  
A case of sexual harassment was registered against Amanatullah Khan yesterday on a complaint by his sister-in-law.  
Amanatullah, in his letter to Kejriwal, had said yesterday, "I have been working wholeheartedly to serve people of Delhi. But some people are not liking my honesty and dedication. Therefore I would like to get relieved of all responsibilities party has given me, I resign from all posts." 
The complainant (Wife of Khan's borther-in-law) approached Jamia Nagar police station alleging that Khan had put pressure on her to get into a physical relationship with him, a senior police officer said.  
She also accused her husband of demanding dowry and putting pressure on her to get "physically intimate" with Khan, he added.  
A case under IPC sections 354A (sexual harassment), 506 (criminal intimidation), 509 (word, gesture or act intended to insult the modesty of a woman), 120B (criminal conspiracy) and 498A (husband or relative of husband of a woman subjecting her to cruelty) was registered against Khan and the woman's husband, said the officer.  
Khan, however, denied allegations and said that he and his wife do not have any contact with the the complainant family. 
"I and my wife have nothing to do with my brother-in-law's wife for four years. She has framed me in wrong case. On Board's land, a hotel has come up and that I raised this issue and registered complaint with ACB. I had also exposed financial irregularities of Rs 280 crore in the Board. 
"I wanted to construct schools, hospitals on Board's land. What is my fault? Why am I being framed? Because,I was the Chairman of Waqf Board and exposing corruption in it one by one," Khan told reporters. 
Asked whether he has resigned from all posts, he replied he has quit from all posts including as MLA, PAC member, saying that he is just a party worker now.