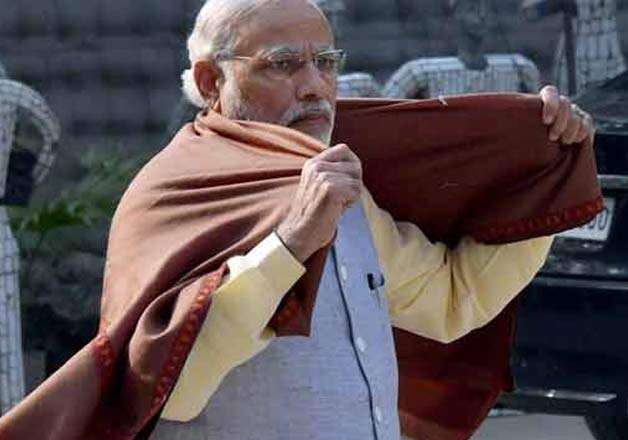 In an eye boggling incident, the Central Reserve Police Force (CRPF) issued an admit card in the name of Prime Minister Narendra Modi for a recruitment for the post of Head Constable (HC) (Ministerial) held at its Group Centre in Rampur recently.
The CRPF went into a tizzy after knowing that the admit card not only contained the name of Modi but it also included the photograph of the Prime Minister.
Interestingly, the admit card (number 005615) which is also available on the CRPF website was earlier issued for the test and scrutiny of papers for Group Centre at Rampur against roll number 2430026090 for the screening held on July 15.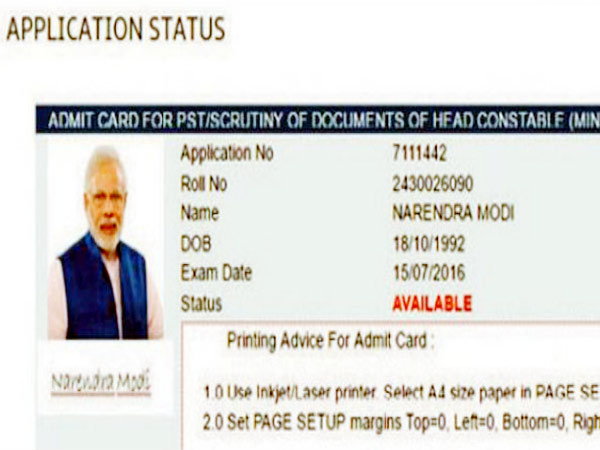 As per the details on the admit card, the date of birth of applicant was mentioned October 18, 1992 and amusingly the father's name of the applicant was given 'Rarendra Modi' and the address was village Samrai in Amritsar.
As the admit card was already uploaded on the website of CRPF, the error went unnoticed till the time of filing of report on Thursday.
All the efforts to reach CRPF officials went in vain as none of the official appeared for the comment over the issue.
But according to sources, the entire issue is underway into a discreet inquiry.