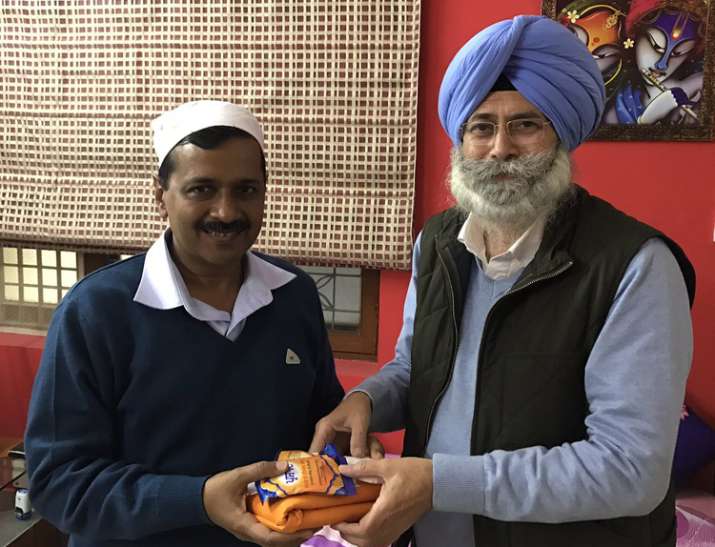 Senior Aam Aadmi Party leader HS Phoolka was on Wednesday elected by the party as the Leader of the Opposition in the Punjab assembly.
The lawyer-turned-politician won from Dakha constituency in recently-concluded polls in which the AAP won 20 seats.
AAP leader Sukhpal Khaira was elected the Chief Whip, AAP's Punjab convener Gurpreet Ghuggi told reporters here.
The decision was taken at a meeting at Delhi Chief Minister Arvind Kejriwal's residence where all Punjab AAP MLAs were present.
Phoolka said the party would keep a close watch on all decisions taken by the newly-elected Congress government in Punjab and would perform the role of a constructive and active opposition.
While the Congress swept to power in Punjab winning 77 of the 117 seats, the AAP came second with 20 seats. AAP ally Lok Insaaf Party won another two seats.
Kejriwal today alleged that Electronic Voting Machines (EVMs) were tampered with in Punjab, resulting in 20-25 per cent of AAP votes getting transferred to the SAD-BJP alliance and thus propping up the Congress to power.
The AAP leader told the media here that there were numerous booths where his party got only "two, three or four" votes although the number of its own activists and family members were in dozens.
He said there was widespread suspicion that "20 to 25 per cent of votes polled in favour of the AAP had been transferred to the Akali Dal-BJP alliance" by tampering with the Electronic Voting Machines.
The Congress won the Punjab election with 38.4 per cent vote share, the defeated Akali Dal-BJP alliance got 30.5 per cent of votes while the AAP got only 23.5 per cent of votes.