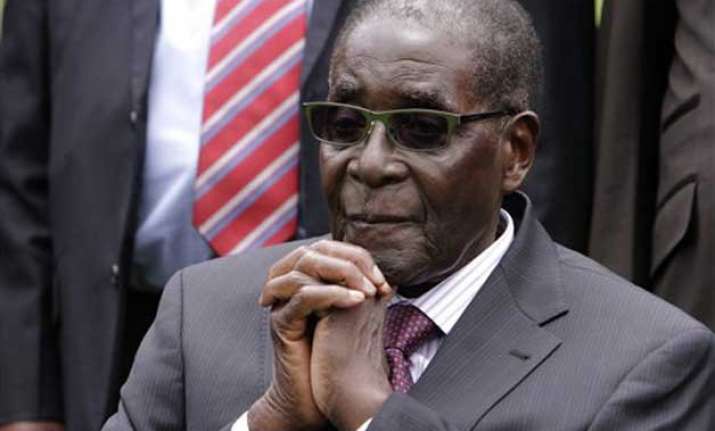 Harare: Zimbabwe's president Robert Mugabe turns 91 on Saturday, with his supporters saying they will back him to run his full term until 2018 and beyond despite nagging questions about his health and an economy that is crumbling under his watch.
Mugabe's recent fall at Harare Airport fuelled renewed speculation that old age is catching up with the man who has led Zimbabwe since independence in 1980.
The spry Mugabe, however, succeeded in breaking his fall and apparently was not injured. His officials say he is in good health.
Low key events marked Saturday's birthday but lavish celebrations are planned next Saturday (Feb. 28) in the resort town of Victoria Falls. Members of Mugabe's ruling paty, ZANU-PF, say they are raising more than USD 1 million for the festivities.