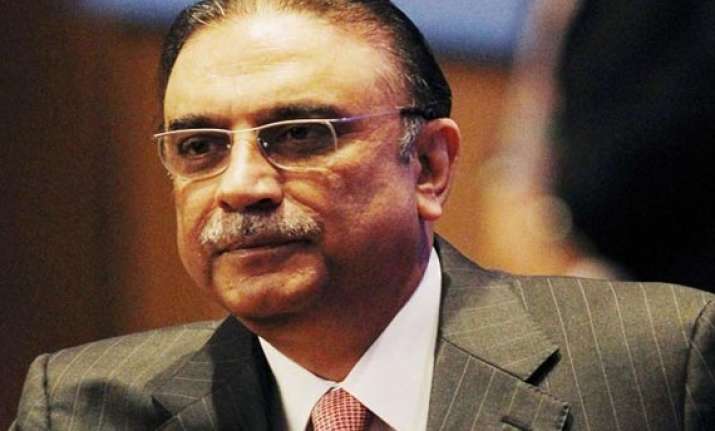 Islambad, Dec 7: A Pakistan high court Friday expressed its inability to convict President Asif Ali Zardari for contempt of court despite his defying its order in a case related to his holding of dual offices, citing the presidential immunity he enjoys.
During Friday's hearing of the contempt of court petition over the president's holding of dual office, Lahore High Court (LHC) Chief Justice Umar Ata Bandial said although the court could convict anyone for committing contempt of court, the fact remained that the president enjoyed immunity under Article 248(2) of the Constitution, Dawn reported.
The LHC was hearing a contempt of court petition against President Zardari for not relinquishing political office in the light of a judgment passed by the LHC last year.
The petitioner's counsel, A.K. Dogar, said the high courts and the supreme court could convict an offender for committing contempt of court.
The counsel questioned the concept of presidential immunity, asking what might have happened if the president was to murder someone.
The petitioner said that if the president was not convicted and sentenced for committing contempt of court, the concept of an independent judiciary would cease to exist.
On this, the court bench stated that although the head of state was not answerable to anyone, the president was still bound to respect and follow judicial orders.
On Sep 5, the bench had issued a fresh notice to President Zardari and sought a reply to the petition pleading contempt proceedings against him for not abiding the court's order to relinquish his political office.
Zardari is co-chairman of the ruling Pakistan Peoples Party (PPP) and his son Bilawal Bhutto Zardri is the party's chairman.
The petition had accused President Zardari of indulging in political activities in the presidency. It stated that the president had neither disassociated himself from the political office nor had he stopped 'misusing' the President House despite a verdict by the Lahore High Court's full bench against his holding dual office.