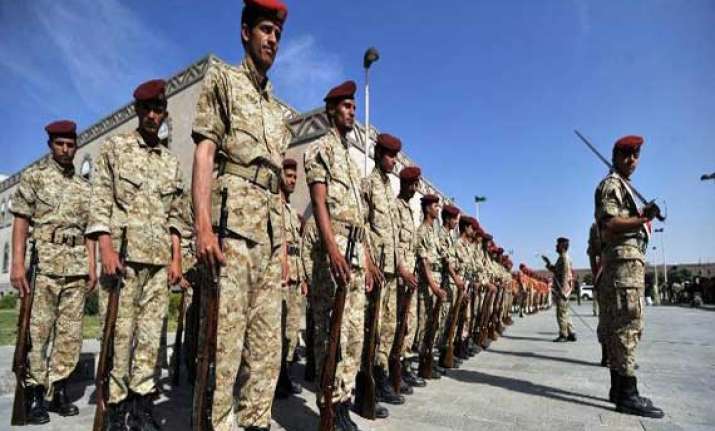 Sanaa : Yemen's defence ministry announced Wednesday that it has recaptured a military base in port city of Mukalla after Al Qaeda suicide attackers seized it earlier this week, media reported.
"The army killed all terrorists holed up at the military headquarters in Hadramout province and finished sweeping the site," Xinhua reported citing an official statement quoted by official Saba news agency.
However, the statement from Yemen's defence ministry gave no further details on the operation or how many militants were killed.
A provincial security official said the army bombed the base's three-storey headquarters Wednesday evening and killed all the militants holed up there along with soldier hostages.
A group of Al Qaeda militants in Special Forces uniform stormed the military base Monday and holed up in the headquarters. They were holding military personnel hostage after killing dozens of soldiers.
A series of fierce gunfights then erupted between the attackers and army troops around the base and armoured vehicles backed by tanks rushed to the scene in reinforcement. Several soldiers were wounded in the attack, according to the officials.