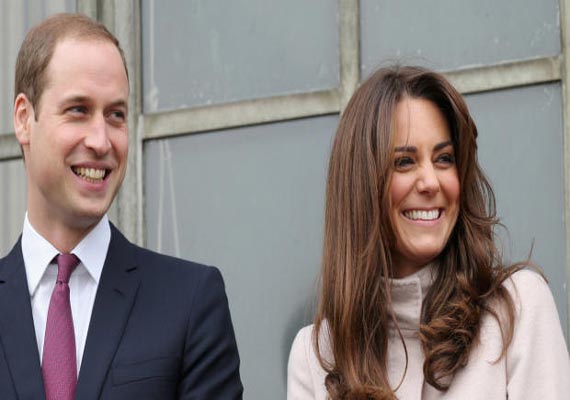 London, July 25: Britain's royal baby is destined to be King George VII after Prince William and Kate Middleton named their son George Alexander Louis.  "The Duke and Duchess of Cambridge are delighted to announce that they have named their son George Alexander Louis.
"The baby will be known as His Royal Highness Prince George of Cambridge," Kensington Palace said here in a statement yesterday.
George had been bookies' favourite name.  And the baby has been named after Queen Elizabeth II's father.
The Queen was reportedly told of Prince George's name when she met him for the first time early yesterday.  The baby's middle names also have strong royal connections as the Queen's middle name is Alexandra, and the name Louis is believed to be a tribute to Lord Louis Mountbatten, the Duke of Edinburgh's uncle and the last British Viceroy of India before independence in 1947.
The only major surprise in the couple's choice of names was that they did not include a nod to the Middleton family as many had expected the baby's names to include that of the Duchess of Cambridge's father, Michael, her brother, James, or grandfather, Peter, but none of the prince's three names has an obvious Middleton connection.
The Duke and Duchess decided to stick with tradition in naming the new prince, who was born on Monday evening at the private Lindo Wing of St Mary's Hospital in Paddington, central London.
Earlier, the Queen had made a half-hour "private visit" to see her newest great-grandson at his home in Kensington Palace here yesterday morning before the Duke and Duchess of Cambridge were seen driving away to Kate's family home in Berkshire.