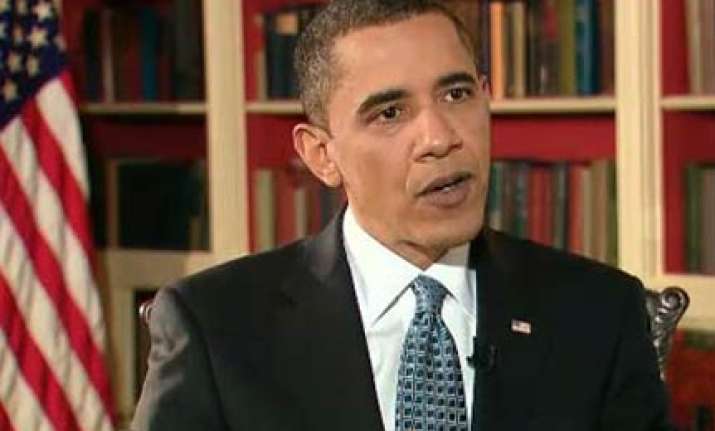 Washington, Oct 26 (PTI) The White House will formally announce tomorrow the much-anticipated November visit of US President Barack Obama to India.
The India-specific briefing would be done by top officials from the White House - Deputy National Security Advisor Mike Froman, Deputy National Security Advisor for Strategic Communication, and Under Secretary of State for Political Affairs, Bill Burns.
Details about Obama's visit to other nations on the same trip would be announced later, White House Press Secretary Robert Gibbs said.
India hopes to put a robust strategic framework in place with the maiden visit of Obama in early November, officials familiar with the trip said.
Informed sources familiar with the preparations said the objective of New Delhi from this visit is to "consolidate the progress achieved" so far and to put in place a "robust strategic framework" that would herald a strong India-US partnership bilaterally and on key global and regional issues.
The visit is being billed as the "historic visit" of the third consecutive visit of a US President to India.
The deliverables were almost given a final shape during the just concluded visit of top two State Department officials to India - Under Secretary of State for Political Affairs Bill Burns, and Assistant Secretary of State for South and Central Asia, Robert Blake.
Officials said Obama's visit would take the relationship to a new level, pointing out that there has been significant progress in Indo-US bilateral ties over the last two years reflected in the intensity and breadth of engagement between officials of the two countries, which they described as unprecedented.
Prime Minister Manmohan Singh himself has met Obama six times in less than 18 months.
And Secretary of State Hillary Clinton has had about a dozen meetings with top Indian officials during this period, including her own travel to New Delhi last year and her hosting the Strategic Dialogue in Washington this year.
Obama has described India-US relations as one of the defining partnerships of the 21st century- and the new US National Security Strategy issued in May this year, identified India-US relations as one of the three key global relationships for the US.
"Our cooperation has expanded in scope to cover cooperation in areas such as security, trade and economic relations as well as scientific and social sectors," an Indian diplomat said.