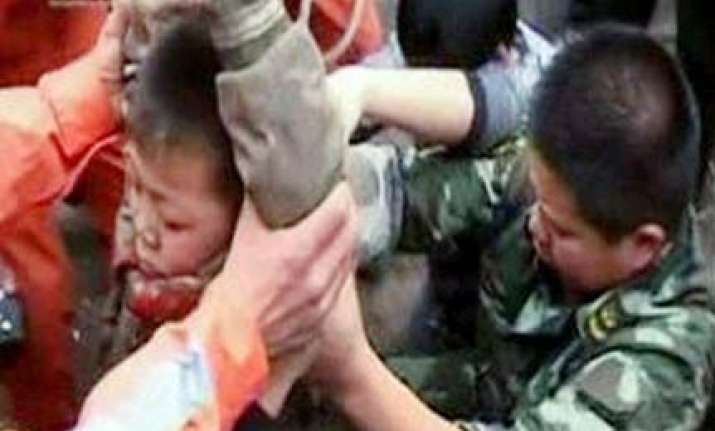 A rescue team in northwest China has managed to free a seven-year-old boy trapped in a borewell.
The first rescue attempt involved hoisting the thinnest member of the group down the pipe to try to attach a harness around him.
But the boy was too far down to reach and the rescuer could not get his shoulders into the narrow borewell.
A group of firemen then lowered a makeshift harness down and encouraged the boy to grab it, and eventually hauled him out.
The boy emerged shocked but otherwise uninjured.
The seven-year-old was shaken but not seriously injured.
He was greeted by cheers from the crowd that had gathered to watch the rescue efforts. It is unclear how the boy became trapped in the pipe.