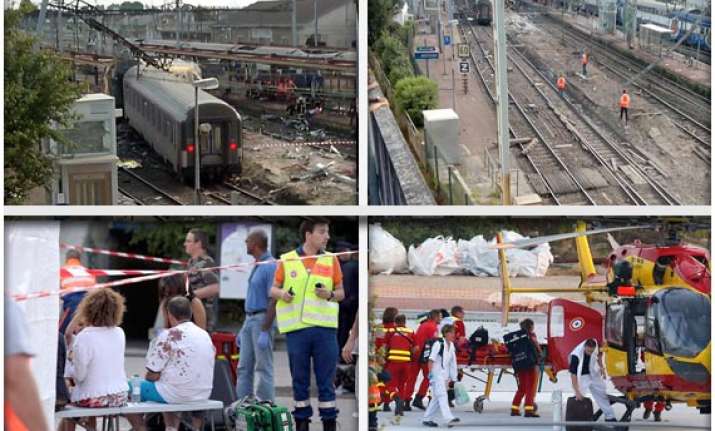 Bretigny-sur-Orge, France, Jul 13: A train carrying hundreds of passengers derailed and crashed into Bretigny-sur-Orge station outside Paris on Friday on one of the busiest days of the year for holiday getaways.
At least six people were killed and dozens were injured, officials said.
The Interior Ministry said some 192 people were either injured or being treated for shock - of which nine were in a critical condition.
Some 300 firefighters, 20 medical teams and eight helicopters were deployed to the scene to get survivors out of the derailed train carriages lying on the rail tracks inside Bretigny station.