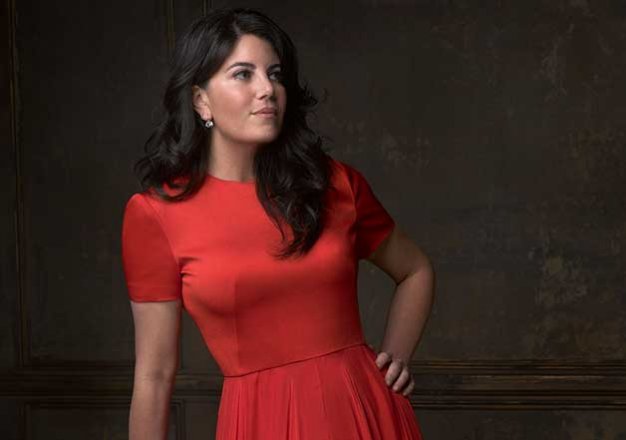 One of the USA presidential-hopeful, Donald John Trump, pulled up a dead past when he invoked former white house intern Monica Lewinsky on social media platform twitter on Thursday. The American business magnate, investor, television personality and author retweeted a fan's comment that read -
Sawyer Burmeister@heyySawyer: "If Hillary Clinton can't satisfy her husband what makes her think she can satisfy America?"
Lewinsky worked at the White House in 1995 - 96 as an intern. The then United States President Bill Clinton admitted to having had an "inappropriate relationship" with her. The affair and its repercussions, which included Clinton's impeachment, became known as the Lewinsky scandal.
"If Hillary Clinton can't satisfy her husband what makes her think she can satisfy America?"
The retweet was seen as a deliberate pointer to Ms. Clinton's husband's past. This came when recently; Clinton formally announced her candidacy for the Democratic nomination for the presidency in the 2016 election on April 12, 2015.
Main image: ViralScape
Of late, Ms Kewinsky was in news after she, in an interview to Vanity Fair magazine, revealed how difficult the journey was for her (after her affair with Bill Clinton became public). The magazine quoted her saying, "She tried public appearances. She tried being reclusive. She tried leaving the country and she tried finding a job. But the epic humiliation of 1998, when her affair with Bill Clinton became an all-consuming story, has followed Monica Lewinsky every day."
The re-tweet by Trump went viral among his 2.8 million followers and twitteratis started back lashing his support on this off-colour jibe. Things got clearer for Mr. Trump in no time, who realised well what has happened and deleted the tweet immediately.
His office confirmed on Friday that it was a Trump employee who was responsible for the retweet.
A spokesperson for Donald Trump told Daily Mail - "Mr. Trump was not responsible for this tweet. It was re-tweeted by one of the ten staff members who periodically help execute on Mr. Trump's various social media platforms. As soon as Mr. Trump saw the tweet he deleted it."
Also read: 'Hillary Clinton Can't Satisfy Her Husband' tweet of Donald Trump goes viral on twitter!
"Mr. Trump was not responsible for this tweet," a spokesperson told Daily Mail Online.
But until then the damage was done, and before the matter could have skipped the eyes worlwide, one of an active twitter user following the fiasco posted this tweet below:
Sawyer Burmeister, a Texas equestrian champion, who wrote started with that tweet first on Thurday, deleted it before Friday noon and what followed was an apology tweet:  
"Sry to those offended by me merely making a political joke. Get some rest, there are more important things in the world to be worried about."
But the tweet remained alive on the micro-blogging platform for quite some time irking some serious Twitter reaction .