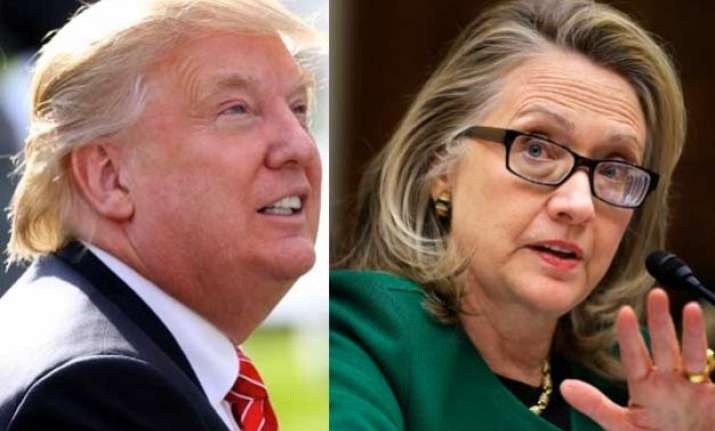 Was it staffer or Donald Trump? Off-colour jab on Hillary Clinton goes viral on Twitter!
Donald Trump's social media staff landed him in soup after one of them re-tweeted a post on his behalf to his 2.8 million followers, mentioning both his twitter handle and a jab on US Presidential candidate
Hillary clinton
.
At first what seemed to be a regular political titter-tatter, eventually turned out to be a messy twitter battle for real-estate billionaire. It all started when a Texas equestrian champion, Sawyer Burmeister tweeted, an inappropriate jibe on former First Lady and aspiring US Presidential candidate Hillary Clinton.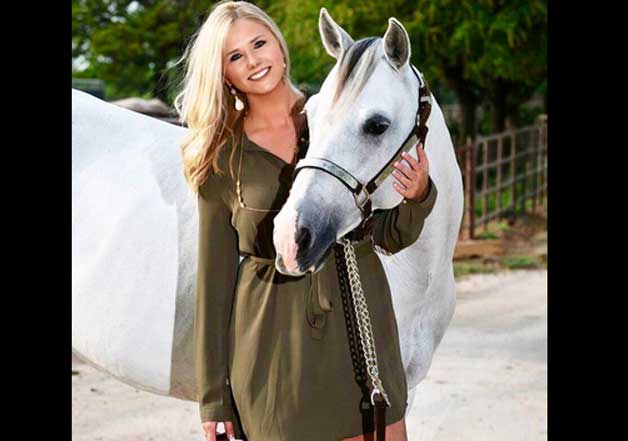 The tweet, a deliberate pointer to Ms. Clinton's alleged inability to 'satisfy' her husband Bill - a clear hint at Hillary's husband and  former President Bill Clinton's alleged affair with White House intern Monica Lewinsky- went wiral on social media.
Ms. Burmeister tweeted, the post on Thursday, which was re-tweeted by another user along with Donald Trumps's official twitter handle.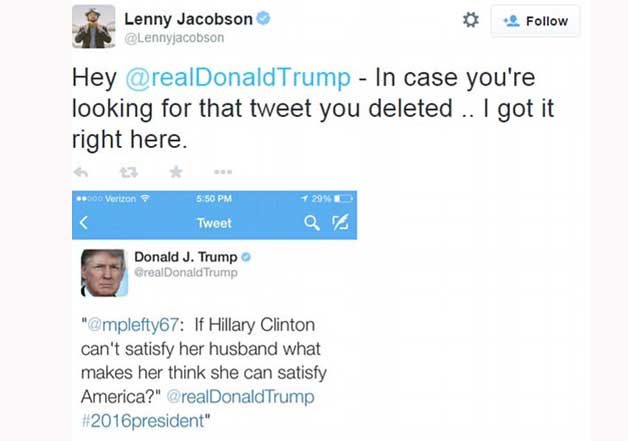 One of the 10 staffers, who look after Trumps' various social media platforms re-tweeted this post on his behalf. (Guess by now he/she might out be there looking out for new job!)
Soon after the re-tweet went viral and twitteratis started back lashing Trumps' support on this off-colour jibe, things got clearer for Mr. Trump, who realised what has happened and deleted the tweet first thing.
Also read: When a USA Presidential-hopeful's Twitter handle invoked Monica Lewinsky
But until then the damage was done, and before the matter could have died its slow death - one of an active twitter user following the fiasco posted this tweet below: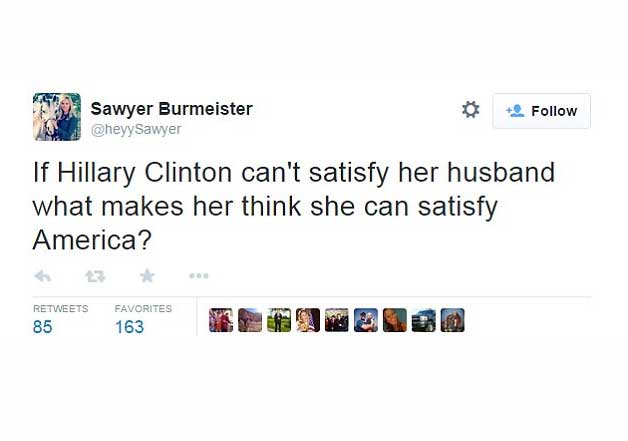 Ms. Burmeister who wrote that infamous tweet in first place, deleted it before Friday noon - followed by another tweet which said: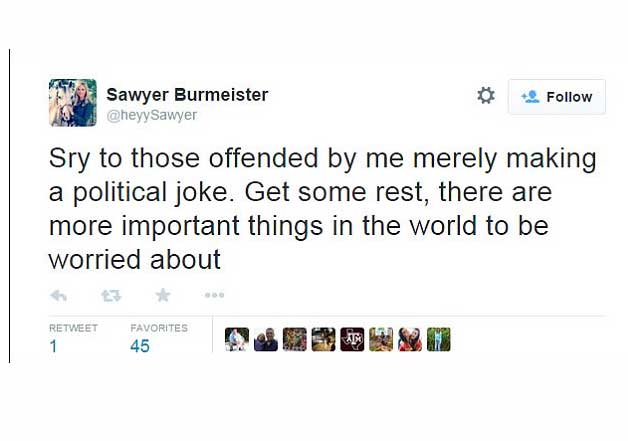 "Sry to those offended by me merely making a political joke. Get some rest, there are more important things in the world to be worried about."
A spokesperson for Donald Trump, told DailyMail - "Mr. Trump was not responsible for this tweet. It was re-tweeted by one of ten staff members that periodically help execute on Mr. Trump's various social media platforms. As soon as Mr. Trump saw the tweet he deleted it."
Here's how Twitter is reacting to the enter fiasco: