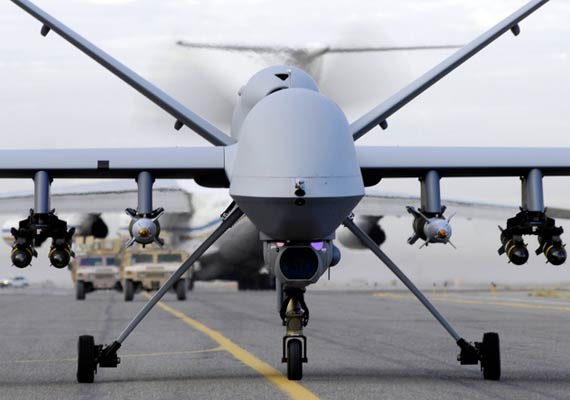 Washington, Feb 18: US has deployed a large number of drones over Syria to monitor Syrian military attack on the opposition forces and civilians, NBC News reported. 

Quoting Pentagon officials, the TV channel said that the operation of unmanned aircraft over the Syrian skies was not a harbinger of a US military intervention in the country but to gather evidence that can be used to "make the case for a widespread international response."

NBC News said President Barack Obama's administration had discussed possible humanitarian missions in Syria. 

The reports of deployment of predator drones over Syria came as violence continued to rage in the country with new attacks reported in Homs and Derra Friday - despite a UN Security Council vote condemning President Bashar al-Assad's year-long crackdown.

The international appetite for military intervention in Syria has been weak, and while the US has discussed the possibility of humanitarian missions, the risks involved have limited talks, the channel said.