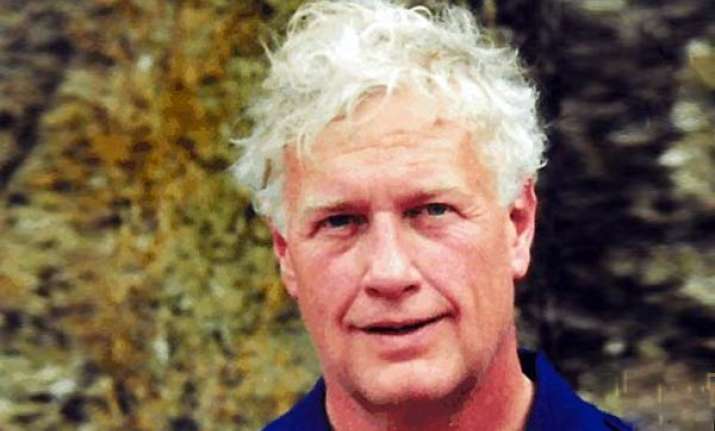 New York, May 20: With conspiracy theories coming out a dime a dozen, a fresh report says the US operation that allegedly killed Osama bin Laden in Pakistan has actually led to the death of a clone of the al-Qaeda leader, working under CIA operative Raymond Davis, an American editor has claimed.  

"The real bin Laden died years ago after receiving treatment in American hospitals for his various illnesses," said Gordon Duff, senior editor of Ohio-based Veterans Today, in an interview with Press TV's US Desk.He went on to claim that the real Laden died years ago and that he died after being treated in US hospitals.

In an article titled 'Was Raymond Davis CIA's Bin Laden Handler?', Duff wrote that after Osama's death, his body was kept in cold storage and the US was waiting for the right time to get maximum advantage out of his death.

Duff said that according to US intelligence community, Osama's body was found by the US Special Forces in Afghanistan in 2001.Duff told the Press TV that CIA made a house at Abbottabad and kept armed bodyguards protect Osama's clone.

Osama Bin Laden was killed by the US navy SEALs in Abbottabad on May 2."The CIA maintained a safe house at Abbottabad [where it] kept agents right next to the compound that 'bin Laden' was allegedly at," Duff said in a phone interview with Press TV's U.S. Desk on Tuesday.

"They watched bin Laden from their safe house but bin Laden, or whoever they say he was, had no security of any kind, there were no guns, no weapons, nothing," he continued

"All they had there was a CIA facility next door filled with armed people… the house next door was either a door watching a horribly unarmed and helpless Osama bin Laden or they were the security officers protecting the compound with a phony bin Laden," he said.

Duff further added that the real bin Laden died years go after having spent years in American hospitals receiving treatments for various ailments.He also dismissed as false the claims that bin Laden was responsible for the 9/11 terrorist attacks.

"The Federal Bureau of Investigation (FBI), the U.S. department of justice has never been able to come up with a single shred of evidence that Osama bin Laden had any involvement in 9/11," he noted.

"Osama bin Laden had been dead for a decade. Confirmations received from the highest sources in the U.S. intelligence community confirm that Osama bin Laden's body was recovered by Special Forces operating in Afghanistan in December 2001," Duff has written in his article entitled 'Was Raymond Davis CIA's Bin Laden Handler?' published on veteranstoday.com May 9.

"His body was frozen and kept in storage for a date when it would be of advantage to the United States to use it for maximum advantage," he wrote.