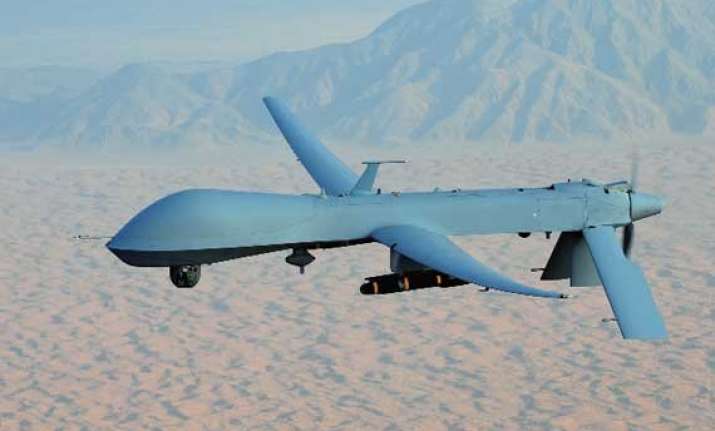 Peshawar: At least 14 militants were killed when missiles from US drones hit a Taliban compound and a training camp in Pakistan's volatile North Waziristan tribal region today, taking the death toll to 19 in two days.  
In the first attack, a US drone targeted a house and a car early in the morning, security sources said.  "At least 8 people were killed in a drone strike near Pak-Afghan border in Datta Khel area of North Waziristan," the sources were quoted by The Nation newspaper as saying.  Four militants also injured in the attack.  
In second incident, six people were killed and 11 injured when another US drone fired two missiles on militant commander Mustaqeem's centre in Kandghar area of Shawal, Duniya TV reported.
It was the third drone strike in 24 hours. Another strike on Sunday killed at least five people.  It is the tenth US drone strike in North Waziristan Agency this year and the fifth since the army launched an operation against militants in the area in June.  The region has long been used as shelter by Taliban and al-Qaeda-linked militants and has frequently been targeted by US drones.
For almost a decade, American drone strikes in Pakistan's tribal belt have been deeply unpopular with the public.  Pakistani officials have publicly condemned the drone strikes saying they violate sovereignty.