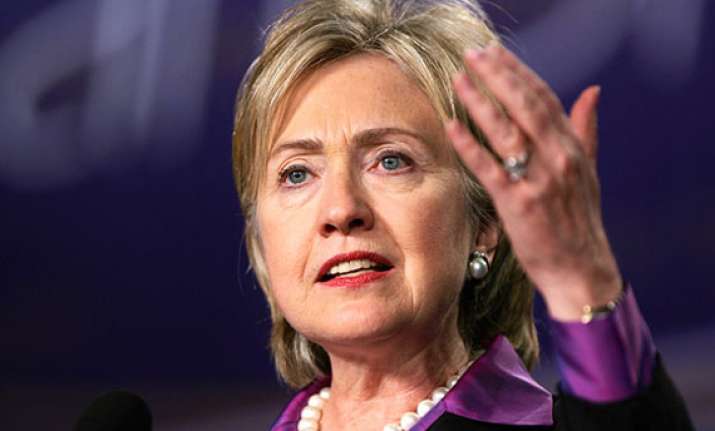 Washington, Feb 7:  The United States on Monday lifted one of its many sanctions against Myanmar in recognition of recent positive moves toward political reform in the country after decades of direct military rule.

US Secretary of State Hillary Clinton signed a partial waiver of restrictions imposed on Myanmar, formerly known as Burma, under the Trafficking Victims Protection Act, the State Department said in a statement.

The waiver will allow assessment missions and limited technical assistance in Myanmar by international financial institutions (IFIs) such as the World Bank, the Asian Development Bank, and the International Monetary Fund.

A nominally-civilian government came to power in Myanmar last year following controversial November 2010 elections and has since surprised observers with a number of positive moves including a major release of political prisoners.

Clinton in December became the first US secretary of state to visit Myanmar in more than 50 years in a trip that gave her "some grounds for encouragement," and where she met its leaders and pro-democracy icon Aung San Suu Kyi.

The statement issued on Monday noted Clinton had committed to supporting IFI assessments during her visit to Myanmar "in response to encouraging reforms under way in that country."

Those steps included measures to pave the way for Suu Kyi and the National League for Democracy to participate in upcoming parliamentary by-elections, release of political prisoners, broader civil liberties, and preliminary cease fire talks with certain ethnic minority groups, the statement said.

"The (Myanmar) government has also taken some steps to address deficiencies cited in the department's June 2011 Trafficking in Persons Report," it added.

The political situation in Myanmar, however, remains tense, with top United Nations human rights envoy Tomas Ojea Quintana stating on Sunday that the by-elections would be a "key test" of the army-backed regime's commitment to reform.

The US announcement also came two days after one of Myanmar's most prominent rebel groups warned that a cease fire deal seen as a breakthrough in relations with the regime was "fragile", as ethnic unrest continues to cloud reforms.

The Karen National Union (KNU) signed a pact with a delegation of ministers from the new government on January 12 in a move that raised hopes of a permanent end to one of the world's longest-running civil conflicts.