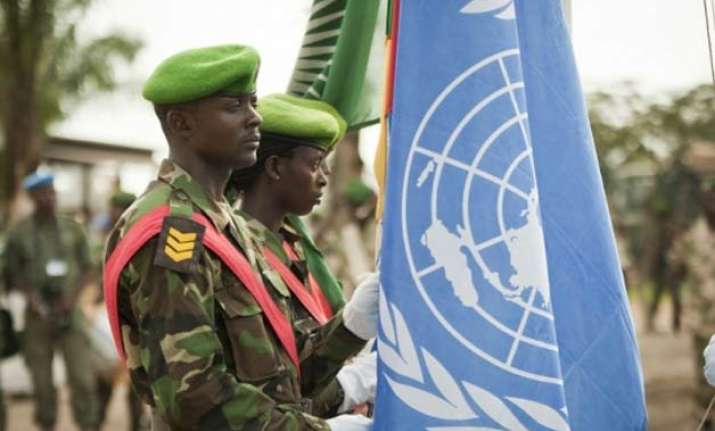 Kigali (Rwanda): A Rwandan soldier serving in the UN peacekeeping mission in the Central African Republic opened fire at his comrades on Saturday, killing four of them and injuring eight others before shooting himself dead, officials said.
The incident took place around 5.45 a.m. in Bangui at the Rwanda Battalion Headquarters, Xinhua reported.
The injured were immediately taken to a hospital in Bangui, Rwanda's defence and military spokesperson Brigadier General Joseph Nzabamwita was quoted as saying in a statement.
He said an investigation has been launched into the shooting.
"We suspect terrorism without ruling out mental illness as the cause," he said.
Since January 2014, Rwanda has deployed 800 soldiers to reinforce the UN Multidimensional Integrated Stabilisation Mission in the Central African Republic.
Another special force comprising 140 Rwandan police officers have been deployed in Bangui.