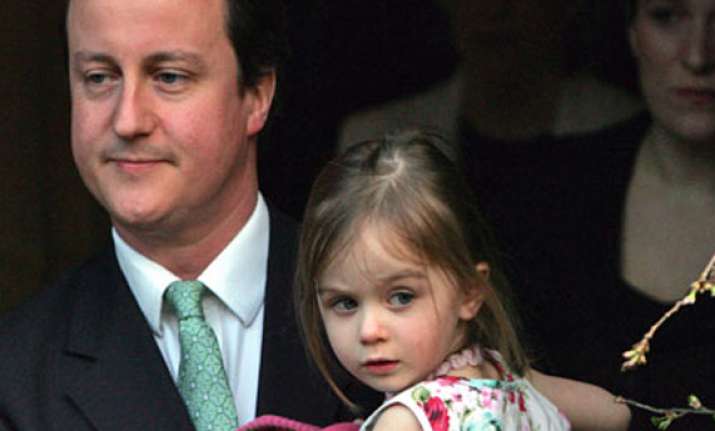 LONDON :
It's every parent's nightmare: To get home from an event and realize that a child is missing.
But it can turn out to be a political minefield as well if you also happen to be the prime minister.
British Prime Minister David Cameron's office confirmed Monday that he accidentally left his 8-year-old daughter Nancy in a country pub after a family Sunday lunch.
The incident sparked a debate in Britain about Cameron's parenting and comes only a few weeks after the government set up a program to give parents of young children classes in how to raise them.
The incident also highlighted a sharp contrast with the United States, where it is nearly inconceivable that a similar mistake would have been made with one of President Barack Obama's daughters.  
On the popular British parenting website Mumsnet, some people said the mistake was "easily done" while others wondered why the Camerons had not kept a closer watch on their young daughter.  
Downing Street said the incident happened "a couple of months ago" as the family was leaving the pub near Chequers, the official country house prime ministers use while in office.
Sunday pub lunches are a long traditional in Britain, often including roast beef, potatoes, Yorkshire pudding and salad along with red wine, beer or ale.  
Nancy had gone to the bathroom while Cameron and the rest of the family piled into two cars to drive back to the house west of London.  
Cameron was travelling in one car with his bodyguards and assumed that Nancy was in the other car with his wife Samantha and their two other children.