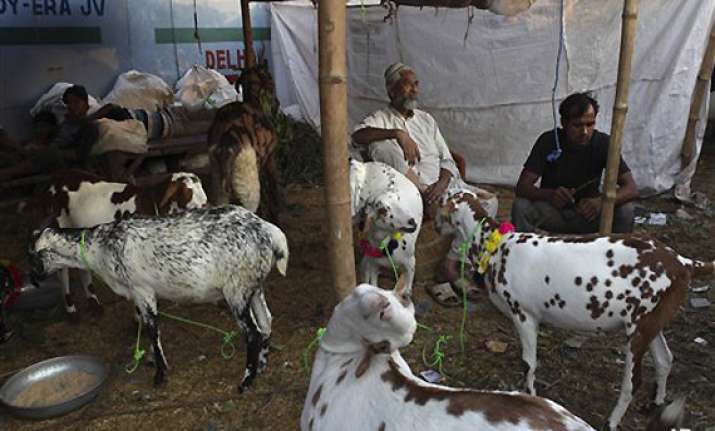 Islamabad: With preparations for Eid-ul-Azha in full swing across Pakistan, a scramble for buying sacrificial animals at the last-minute has begun.
Yet, much to the chagrin of the general public, several animals have reportedly also been stolen from homes.
This year, the average price of a "qurbani" or sacrificial animal begins from 20,000 Pakistani rupees onwards and goes up to a princely sum of Rs 16 lakh - an amount that has left several appalled, considering a brand new car in Pakistan will cost only about Rs 7 lakh.
It's the first time in years that the prices are so high and have nearly doubled from that of 2012. This means buying a sacrificial animal remains nothing but a dream for the salaried and middle class.
No wonder then, animals are allegedly being stolen from homes. Take for example cricket player Imran Farhat.