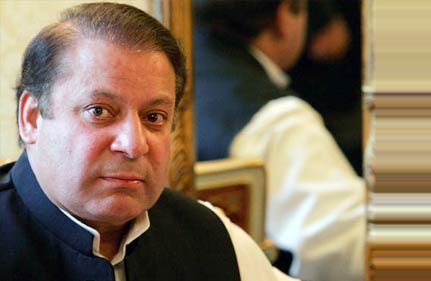 Lahore, Nov 20: An unpublicised agreement between Nawaz Sharif and the Saudi Arabian government that provided for the former Pakistani premier to stay away from active politics in return for the dropping of criminal charges against him is set to expire in next 12 days.
And the country is agog with speculation as to what steps the PML-N strongman will take once his commitment is over.
The agreement, signed by Sharif and the Saudi royal family, was valid for 10 years and barred him from taking part in active politics during this period.
Sources said the pact will end on December 2.
It was following this pact in 2000 that former President Pervez Musharraf dropped the charges levelled against the PML-N chief and allowed him and his family to go into exile in Saudi Arabia.
Musharraf had seized power in a military coup in October 1999 by ousting the government headed by Sharif.
Though Sharif and the PML-N have denied the existence of such an agreement, sources said that the PML-N chief's taking a backset in recent years were indications that he was influenced by the commitment he had made to the Saudis.
Sharif returned to Pakistan in late 2007, when Musharraf's regime began losing its grip on power.
Sharif chose not to contest the 2008 general election and subsequently withdrew his nomination papers for by-polls to a parliamentary seat in Lahore this year.
The sources said this was a clear indication of his "commitment to the pledge he made to the Saudis".
Once the agreement expires next month, the two-time former premier will be eligible to take part in elections, they said.
The ruling Pakistan People's Party has been criticising Sharif for "deliberately" not taking part in the electoral process.
"If we believe Sharif's words about the veracity of the agreement, then it is not a democratic approach by the leader of the second largest party of Pakistan when he refuses to be part of the parliament," Samiullah Khan, the acting president of PPP's Punjab chapter, told PTI.
Khan said Sharif should at least take part in by-polls to become part of the parliament after the expiry of the agreement.
"We will welcome him in the parliament," he said.
"The PML-N's hawks, including Leader of Opposition Chaudhry Nisar Ali Khan, are doing well in parliament. Therefore, Sharif and his aides think that his presence in parliament will do no further good for the party," the PML-N insider said.
He further said Sharif would continue playing his role outside parliament. PTI