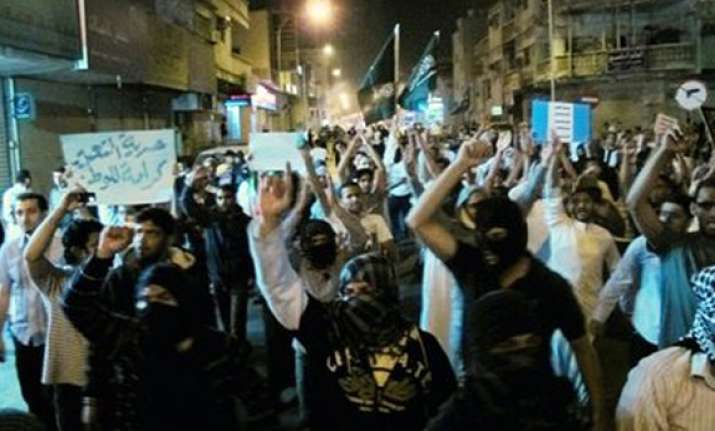 Cairo, Jan 14: Hundreds of protesters took to the streets in a tense region in eastern Saudi Arabia on Friday after the killing of a Shiite youth in a clash with security forces.

Videos posted on Facebook sites by activists showed hundreds of young men, their faces covered with scarves and T-shirts, chanting, "We will not forget you, O martyrs," a reference to those killed by security forces.

The killing and protests reflect simmering tensions in Saudi Arabia's oil-rich Qatif region, where most residents belong to the kingdom's Shiites, who make up 10 per cent of the kingdom's 23 million people.
,
The Shiites complain of discrimination by the Sunni rulers, saying they bar them from key positions in the military and government and does not give them an equal share of the country's vast oil wealth. 

As uprisings against autocratic rulers began to sweep the Arab world last year, small protests were held in eastern Saudi Arabia but were largely quelled, though tensions remain. 

Interior Ministry spokesman Maj Gen Mansour al-Turki said today that residents threw Molotov cocktails at a security vehicle that was patrolling in the town of al-Awamiya yesterday, setting it on fire.

While forces were putting out the fire, they were shot at. They returned fire, wounding two, one of whom later died in the hospital, he said. 

The Saudi Shiite news site Rasid said 22-year old Issam Mohammed was hit by several gunshots in his body after a security vehicle was pelted with rocks in al-Awamiya.

The site said three protesters were wounded.

In November, four people were killed and nine wounded in the same region in similar clashes with security forces.