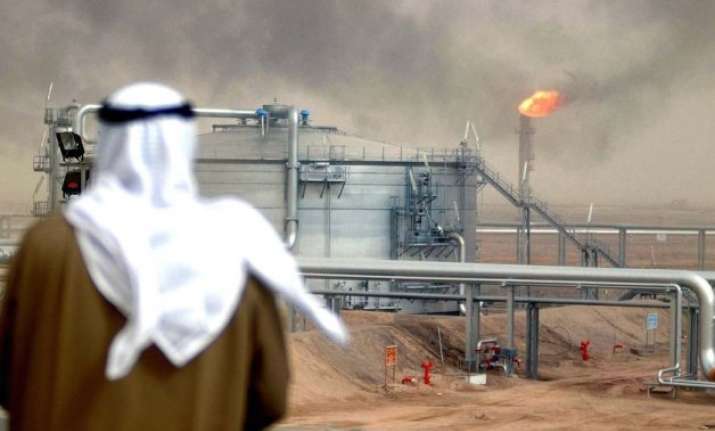 Saudi Arabia has not had any financial worries for a long time because of its massive oil reserves. But the free fall in the price of oil has made the Saudis vulnerable to an economic crisis.
The Saudis could run out of cash in just five years, according to a shocking prediction by the IMF in its World Economic and Financial Surveys, released this month.
Saudi Arabia is expected to run huge budget deficits of 21.6 % in 2015 and 19.4 % in 2016. This is a sizable increase from just 3.4% in 2014.
If there is no recovery in the price of oil, they will be forced to make substantial budget cuts. That could cause social unrest and possible exacerbate religious fundamentalism in the country.
Since a staggering 90% of Saudi Arabia's income derives from oil, the bottoming out of oil prices has the potential to have a catastrophic impact on the Saudi economy.
Saudi Arabia has weathered the storm so far because of its substantial cash reserves. They have shown no sign of tightening their belts just yet and have made a huge splurge in military spending.
The country became the third highest military spender in 2015 with a defence budget of $80.8 billion.
But while the cash reserves remain high at $654.5 billion, they are dropping precipitously and are down by about $73 billion since oil prices slumped.
It's not just the Saudis though. Oil rich countries across the region are in trouble. According to the IMF, oil exporters from the region could face a total budget deficit of $1 trillion over the next five years if there is no change in the price of oil and urgent economic reforms are not carried out.
Iraq is already broke and Iran has eight years, only a little more than Saudi Arabia, before they run out of financial reserves.