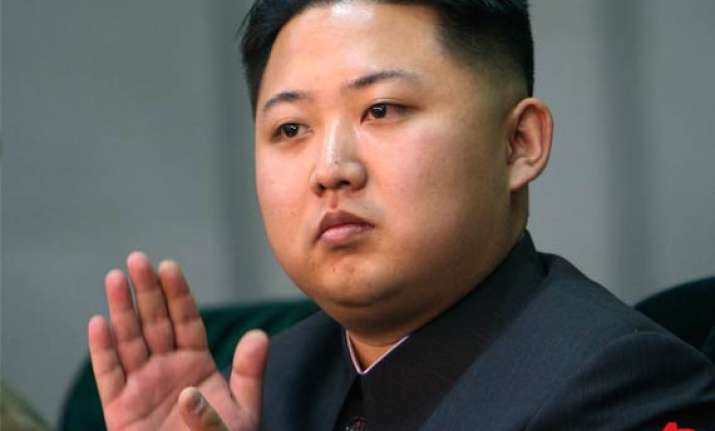 Pyongyang, Dec 19 : North Korea announced the death of supreme leader Kim Jong Il on Monday and urged its people to rally behind his young son and heir-apparent, while the world watched for signs of instability in a nation pursuing nuclear weapons.

While there was no immediate statement on official succession, there were clear indications that Kim's 20-something son, Kim Jong Un, would be in charge.

The North said in a dispatch that the people and the military "have pledged to uphold the leadership of comrade Kim Jong Un" and called him a "great successor" of the country's revolutionary philosophy of 'juche', or self reliance.

Kim Jong Il took power after his father, revered North Korean founder Kim Il Sung, died in 1994.

He unveiled his third son, the twenty-something Kim Jong Un, as his successor in September 2010, putting him in high-ranking posts.

Few firm facts are available when it comes to North Korea, and not much is clear about Kim Jong Un.

Kim Jong Il's marital status wasn't clear but he is believed to have at least three sons with two women, as well as a daughter by a third.

His eldest son, Kim Jong Nam, 38, is believed to have fallen out of favour with his father after he was caught trying to enter Japan on a fake passport in 2001 saying he wanted to visit Disney's Tokyo resort.

His two other sons by another woman, Kim Jong Chol and Kim Jong Un, are both in their 20s. Their mother reportedly died several years ago.

According to many analysts, Kim Jong Un, is unlikely to risk any step that could be construed as weakness as he seeks to consolidate control.

Even before his father's death, the United States and others have said they viewed the power transition as a dangerous time, when the ascendant Kim Jong Un could seek to demonstrate his leadership credentials through martial and provocative actions, such as a military attack on South Korea or a nuclear test.

Some analysts, however, said Kim's death was unlikely to plunge the country into chaos because it already was preparing for a transition.

Analysts also believed an internal power struggle could break out between Kim Jong Un and his aunt's husband, Jang Song Thaek, who was elevated in the government last year and likely will be given a caretaker role in the new administration.

The Obama administration has taken a cautious path in dealing with North Korea over the past three years, since Pyongyang pulled out of six-nation aid-for-disarmament talks in 2009.

Shortly after the North announced its withdrawal, it conducted its second nuclear test, following its first in 2006.

In 2010, the North upped the ante even further.

In moves that some experts speculated was linked to Kim Jong Un's rise to power, a South Korean submarine was sunk and a South Korean island came under artillery fire, seemingly unprovoked attacks within months of each other that left 50 people dead and almost pitched the heavily militarised Korean peninsula into war.

And underscoring the North's intent to develop its nuclear deterrent further, it unveiled a uranium enrichment facility that gave it a second way of generating fissile material to put in an atom bomb.

Only in July 2011, when North-South tensions had eased, did the US revive direct negotiations with Pyongyang, a prelude to a possible resumption of the six-nation talks, that also include China, Japan, Russia and South Korea.

While there's little expectation that the North Korean regime would agree to give up its nuclear deterrent, which it probably views as key to its very survival, the US hopes that talks could help slow the weapons' development and discourage future provocations.