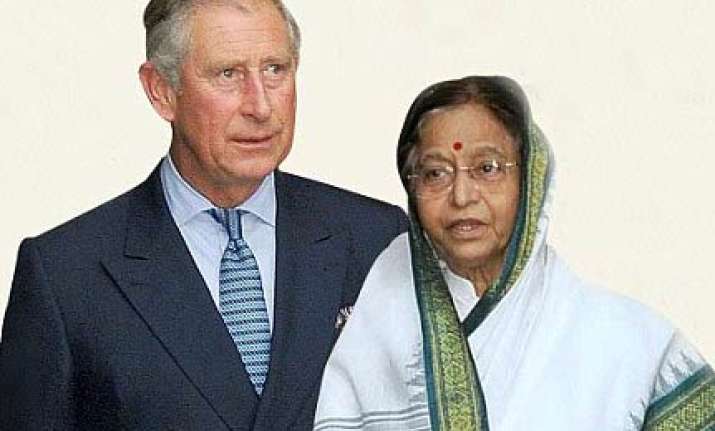 President Pratibha Patil and Prince Charles will jointly declare the 19th Commonwealth Games as open in  New Delhi on Sunday evening,This follows a compromise between India and the UK following a dispute over the opening of the Games, reports Mail, London.Traditionally, the Queen, the ceremonial head of the Commonwealth, officially declares the event open.
But the Monarch's decision not to attend the Games for the first time in 44 years sparked a dispute between British officials and the Indian authorities over whether Prince Charles or the Indian President Pratibha Devisingh Patil should take on her duties today.
Clarence House insisted that, as Her Majesty's representative, the Prince should declare the Games open while Indian officials are believed to have claimed that President Patil should have the honour as the highest-ranking figure attending the ceremony.It is understood that following intense negotiations it was agreed that both the Prince and the President will officially open the Games together.
Charles will read a message from the Queen during which he will declare the Games open but President Patil will have the last word, saying: 'Let the Games begin.'
Last night both Clarence House and the Indian authorities declined to comment on the precise stage at which the Games will be open.
A spokesman for Clarence House said: 'Both the Prince and the President will have a prominent role. The Prince will read out a message from the Queen. We are not commenting on the choreography. You will have to wait and see.'
The double bill contrasts with the opening of the Melbourne Games in 2006, where the Queen alone announced the Games open after she was handed the Queen's Baton, which visits the 71 member states of the Commonwealth in the months preceding the ceremony.The then Australian Prime Minister, John Howard, was a peripheral figure.
However, Indian newspaper reports suggested that during negotiations the host nation cited the example of the 1998 Commonwealth Games in Malaysia, where the Queen was represented by Prince Edward and the Malaysian King opened the Games.The Opening Ceremony starts at 7pm local time (2.30pm UK). The Games run until October 14.