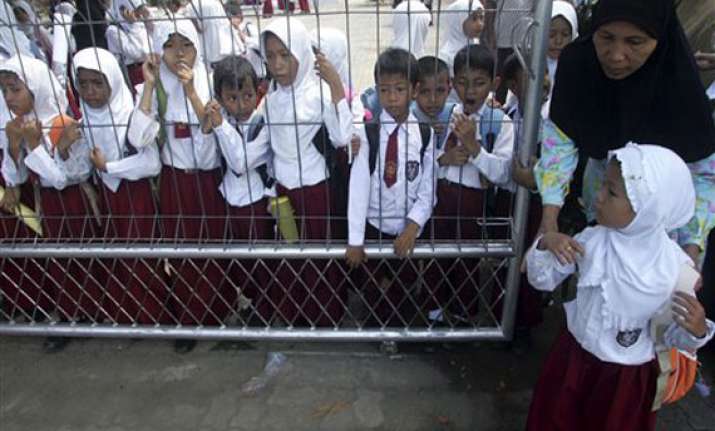 Jakarta, Apr 21: A strong 6.6-magnitude earthquake rocked Indonesia's Papua region today, the US Geological Survey said, but no tsunami warning was issued. 
The quake struck at 10:16 am (0116 GMT) at a depth of 30 kilometres, 83 kilometres southeast of Manokwari, the USGS added, revising the magnitude down from 6.9. 
Officials reported no damage in Manokwari, but said the town of Ransiki, 80 kilometres south of Manokwari, was the worst hit.
"The shaking in Ransiki was very strong, so it did minor damage to some buildings, and we've received reports that parts of at least one building and a tree fell, so we're monitoring for any victims," Meteorology and Geophysics Agency (BMKG) official Yulson Sineri, told AFP. 
People in various parts of the West Papua province, on the western tip of the Papua region, ran from buildings in a panic, BMKG technical chief Suharjono said.
The BMKG reported the quake's magnitude at 6.8, with a depth of 10 kilometres.
A hotel receptionist at the Mansinam Beach Resort in Manokwari reported a minute of shaking, but said she saw no damage.
"All our guests panicked and ran out of the building, but they went back after the quake was over and everything is back to normal as far as I can see," Anita, who goes by one name, told AFP.
The Papua region was struck by 5.7-magnitude aftershock at 10:24 am with a depth of 10 kilometres, 83 kilometres northeast of the town Teluk Bintuni, the BMKG reported.