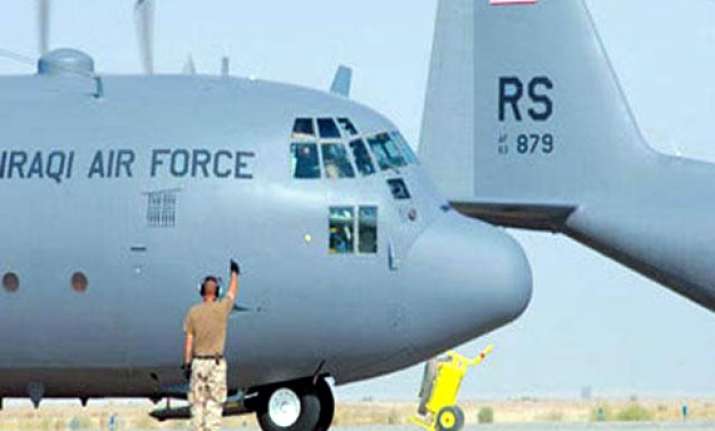 Islamabad: Pakistan will provide assistance to Iraq in the fields of training and development, Prime Minister Nawaz Sharif said Monday.
He said it while talking to General Anwar Hamad Ameen Ahmed, commander of the Iraqi Air Force, who called on him in Islamabad, Xinhua quoted Sharif's office as saying.
Pakistan Air Force has a rich experience in training personnel's of friendly countries and will, undoubtedly, assist in developing Iraqi Air Force on modern grounds, the prime minister said.
Later, the Pakistan Air Force and Iraqi Air Force signed two agreements regarding training to Iraqi forces and sale of aircraft.
According to one agreement, Pakistan Air Force will provide Training to Iraq Air Defense Force personnel, in all sphere of Modern Air Force concept pertaining to different field special Air Defense, and Air Crew.
This was followed by the signing of contract of sales of Super Mushshak Aircraft to Iraq by General Anwar Hamad Ameen Ahmed and Air Marshal Sohail Gul Khan, chairman of Pakistan Aeronautical Complex at Kamra, some 50 km from Islamabad.
The sale of Super Mashshak aircraft to Iraqi Air Force is a major milestone in the export of aviation products of Pakistan.
The Iraqi delegation is on an eight-day visit to Pakistan. During its stay, the delegation will visit various AF Bases and installations, a PAF spokesperson said.