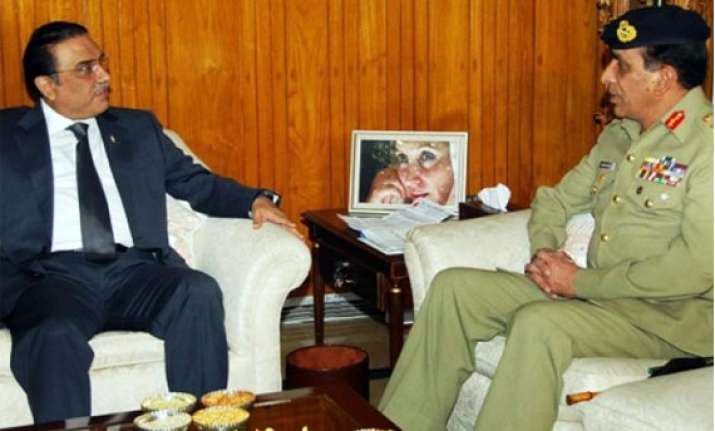 Islamabad, Nov 16: Pakistan's top four military officials, including powerful army chief Gen Ashfaq Parvez Kayani, were absent from a state banquet hosted by president Asif Ali Zardari, triggering speculation about unease in ties between the government and the military.

The three service chiefs and the chairman of the joint chiefs of staff committee were not among the guests at the reception and banquet hosted by Zardari for his Turkmen counterpart Gurbanguly Berdymukhammedov at the presidency on Monday.

One channel quoted sources as saying that an inquiry had been ordered to ascertain why the service chiefs did not attend the event hosted by Zardari.
 
In a brief statement, the Inter-Services public relations said, "They did not attend because they were not invited to attend."
 
However, officials pointed out that joint chiefs of staff committee chairman and the air force currently in the United Arab Emirates to attend the Dubai Air Show.