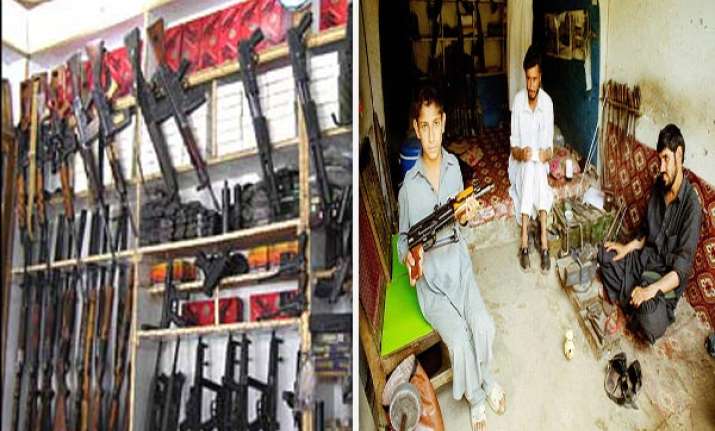 Peshawar:  The city of Darra Adam Khel is situated in Khyber Regency, south of the city of Peshawar and close to both the infamous Khyber Pass and the Afghan border. 
A survey says, nearly seventy-five percent of the population here is involved in  gun business, and gun shops. Most of them belong to Afridi tribes.
The arms business of Darra Adam Khel  started in 1897.It is known as the largest illegal gun market in the world.